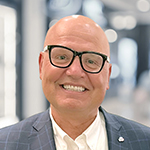 Mr. Rocco Rossi: A successful entrepreneur and business executive, champion fundraiser, and dedicated public servant, Rocco Rossi joined the Ontario Chamber of Commerce (OCC) in 2018 as President and CEO. (https://occ.ca/team/rocco-rossi/)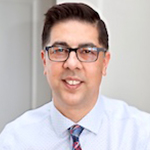 Dr. Naveed Aziz: Dr. Naveed Aziz serves as the Chief Executive Officer of CGEn, Canada's national platform for genome sequencing & analysis with nodes at The Hospital for Sick Children (Toronto), McGill University (Montréal) and Canada's Michael Smith Genome Sciences Centre (Vancouver).
Dr. Aziz leadership has enabled CGEn to fuel Canadian research and innovation, playing a key role in the advancement of technological developments within the field of genomics. He is passionate about the development of powerful and efficient solutions for big data generation, storage and deposition to "open-science" databases, enabling high-speed data exchange at national and international scale. Dr. Aziz is servers on numerous national & international scientific advisory committees.
Dr. Aziz holds a PhD in Gene Targeting from University of Dundee, UK, in addition to an MPhil in Biotechnology and an Executive MBA from Bradford School of Management, UK. His previous roles include serving as the Director of Technology programs at Genome Canada, Head of Genomics at University of York, UK and as Research Fellow at the Noble Research Institute, USA.
Dr. Aziz has a keen interest in the role of genomic in providing solutions to pressing global challenges. His experiences of working in various capacities within the field of Genomic over the past 20 years has led him to strongly believe in the notion of convergence – especially when it originates from divergent fields. In 2018, Dr. Aziz was named as one of Canada's emerging executive leaders as a member of the adMare and Pfizer Canada's Executive Institute program, focused on executive development of senior-level life sciences professionals in Canada. (https://www.cgen.ca/naveed-aziz)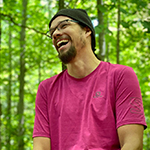 Mr. Joseph Pitawanakwat: An Ojibway from Wikwemikong Unceded Indian Territory on Manitoulin Island, Ontario; Founder & Director of Creators Garden, a 365 days-a-year, indigenous outdoor-education based business that focuses on plant identification, sustainable harvesting, and teaching every one of their linguistic, historical, cultural, edible, ecological and medicinal significance through experience where his information has reached 40 countries and is translated in over 25 different languages. (https://myrnao.ca/sites/default/files/attached_files/JosephPitawanakwatBioApril2021.pdf