All Stories
Meet our Researchers - David Villeneuve
Apr 5, 2022 | Academic Centre of Excellence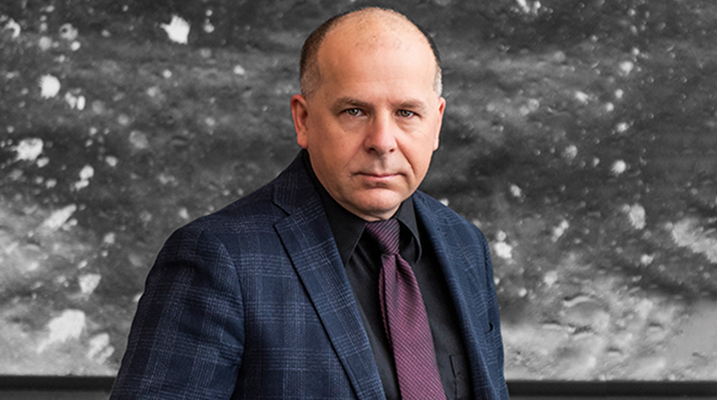 Researcher Profile: David Villeneuve
David Villeneuve is Faculty in the School of Biotechnology and the Functional Genomics and Clinical Consultation Program. He has a Bachelor of Science in Biochemistry and a Master of Science in Biology with a specialty in Immunology. David has lived many lives within the field of science; his science career began in high school, at the age of 16, at Science North in their Atmosphere Lab under Alan Nursall. After this, he went to the Canadian Red Cross Blood Services lab and then the Laurentian University Biology Department Lab until he graduated university. Professionally, he started as an analytical chemist in Elliot Lake doing high grade uranium analysis and then moved into environmental radioactivity analysis. David returned to Laurentian for his Masters. Soon after, he started in Evolutionary Biology and eventually made his way into cancer research under Dr. Amadeo Parissenti. David spent ten years at Health Sciences North in this role. He was then hired by Canadore College, almost 15 years ago.
For David, the most rewarding part of being Faculty at Canadore is the independence he has in creating the best science courses-in which to train future scientists; another perk for David is the incredible people he works with on a regular basis. The nature of the faculty appointment has allowed him to develop additional skills and interests in the sciences. As a result, David was part of the reason Canadore created the first college-based genomics lab, and certificate, in Canada.
David has always been interested in research; it is one of the reasons he enjoys life so much. Being a part of the next generation of theories, products and services is an adrenaline rush for David. You get paid to solve complex puzzles. David wants his colleagues to "enjoy the puzzle." What is so fun about research, is the process of getting to the answer. One shouldn't give up on problems but approach them with a different perspective or lens to see if alternative approaches would work. In total, David has published 10 scientific studies and has written two invited review articles in various branches of molecular sciences.
For David, "research is where the vast majority of your learning will occur. In 30 plus years of professional science I can say that I learned the absolute most by solving difficult and challenging problems and those only happened for short periods of time. Do not sell yourself short! The skills and interests you have can be combined in unique ways to create your own style of research."
---
---