All Stories
Meet our Researchers - Dr. Anna-Liisa Mottonen
Mar 10, 2022 | Academic Centre of Excellence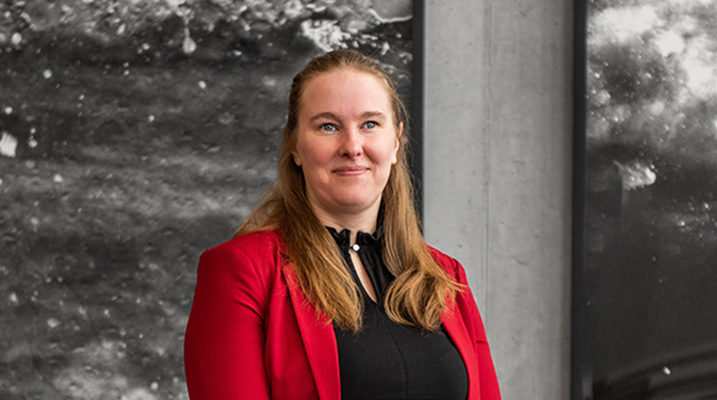 Researcher Profile
Dr. Anna-Liisa Mottonen, Faculty in Social Sciences
Dr. Anna-Liisa Mottonen is a full-time faculty member in the social sciences department at Canadore College, where she has been teaching students, enrolled in a variety of programs, since 2009. Anna-Liisa has taught many courses for the social sciences program—primarily statistics and research methods—since that time. She has also taught developmental psychology at Laurentian University and Nipissing University. Anna-Liisa holds an Honours BA in Psychology and an MA in Human Development from Laurentian University and a PhD in Education from Nipissing University.
Anna-Liisa is a dedicated educator who relishes the opportunity to encourage and supports students' passion for learning. Anna-Liisa's faculty position requires her to engage in continuous learning and improve her own skills, which she finds particularly rewarding. As a researcher, Anna-Liisa appreciates the autonomy this role offers in terms of pursuing research projects of interest and the opportunity to contribute to knowledge production in her own community. She notes that, "I hope to learn what area is most interesting to me, as I still haven't found my niche. Everything is exciting at this point!".
Anna-Liisa's comprehensive experience in research enables her to lead and contribute to a variety of research projects at the College. She has completed theses/dissertations in diverse areas, including stress-eating behaviour in animal research, reading skills development among children, and self-directed learning and personality. She has also worked with colleagues on projects investigating teacher candidates' knowledge and confidence in various areas after completing teacher preparation programs.
As a faculty champion for applied research, Anna-Liisa encourages her colleagues to get involved. As Anna-Liisa states "Canadore faculty have a lot of expertise and strong understanding of research questions that are most relevant to people in the community," which she notes is especially important to Canadore's solution-focused approach to research.
For students, involvement in research offers opportunities to develop valuable skills, collaborate with a variety of people, and address relevant challenges to meet community needs. As Anna-Liisa noted, "I want students to know that research is the only way to get legitimate answers to so many of the questions we have about important issues. It can also be really fun, interesting, and rewarding to be part of a research project. Also, depending on their career aspirations, many students may go on to contribute to research in their work roles."
---
---