All Stories
Meet our Researchers - Jennifer Taun
Jul 7, 2022 | Academic Centre of Excellence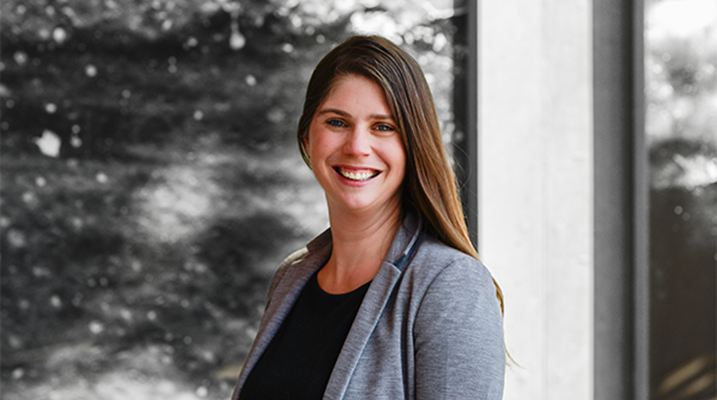 Researcher Profile: Jennifer Taun
Meet Jennifer Taun, Faculty in the Social Service Worker Program. Jennifer has a Master's in Social Work from McMaster University, a Bachelor's degree in Social Work, a Bachelor of Art from the University of Waterloo, and a Social Service Work Diploma from Conestoga College.
Previously, Jennifer has worked in child protection, youth mental health, violence against women and mental health crisis work. Aside from being a full-time faculty member currently, Jennifer owns a small private practice connected with six other therapists at North Bay Counselling Services. In this practice, the team provides evidence-based individual and group therapy.
Jennifer specializes in perinatal issues, ADHD, addictions, grief, and trauma. Jennifer also has a specific interest in trauma and "bottom-up approaches," which is more somatically driven and body-based. She is interested in intervention methods that undo the trauma's imprint on the body by directly assessing the limbic system and targeting sensory receptors. Lastly, Jennifer is currently the President of the Board of Directors of a new Not-for-profit organization, "My Village Doula Collective," which supports families in the Nipissing region transitioning to parenthood. The organization provides low-cost/no-cost services to help individuals through pregnancy, labour, birth, postpartum, surrogacy, adoption, loss and more.
Jennifer loves the ability to teach what she practices. She loves the excitement and passion students bring to the field and their innovative ideas. Previously, Jennifer researched with McMaster University for her master's thesis, which explored veterans' perspectives on Operational stress injuries (OSI). This exploratory study examined five veterans' narratives for their perspectives on operational injury support services. The research was based on an anti-oppressive interpretative social science framework and narrative-based qualitative interviews with five veterans residing in Southern Ontario. The findings revealed stories of the veteran's identity, the emotional impact of war, barriers to seeking treatment and facilitators to accessing services.
Currently, Jennifer's research is focused on several innovative and much-needed areas for the community. For example, Jennifer is a Postpartum Mood and Anxiety Disorders (PMAD) community table member with Canadore College. She is also currently scoping potential projects with the Digital Arts and Cinematography and Mental Health and Addictions programs on digital software to treat mental health disorders. Jennifer is passionate about being involved in research related to innovative interventions that supplement talk therapy. Jennifer hopes to bring this passion to research-related projects that involve birth trauma and working with infants/toddlers somatically.
Jennifer feels you need to research things you are passionate about so that it does not feel like work. She also thinks "research is not something that 'other people do.' We all can engage in meaningful research. It does not have to be boring. Continue to ask questions and challenge norms."
---
---