All Stories
Meet our Researchers - Teri-Lynn Christie
Feb 1, 2023 | Academic Centre of Excellence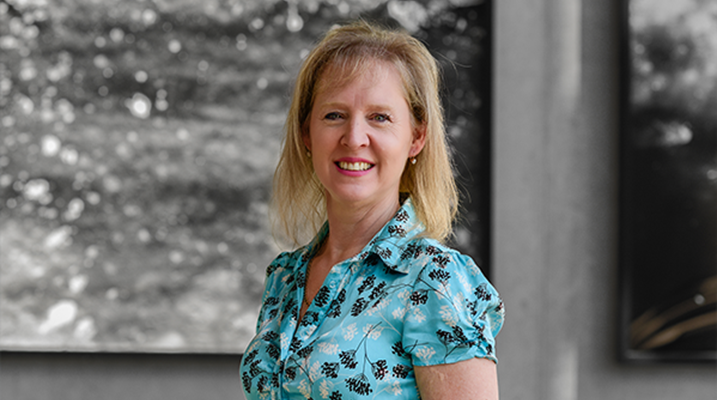 Researcher Profile: Teri-Lynn Christie
Teri-Lynn Christie is a full-time faculty in the Practical Nursing Program with Canadore College of Applied Arts and Technology and has been for over 20 years. In addition to graduating with two undergraduate degrees in Biology from Western University and Nursing from Laurentian University, she also holds her Master's in Nursing from Laurentian University. After graduating from Laurentian, she moved to Corpus Christi, Texas, to work in a 24-bed Trauma Intensive Care Unit for a year and a half before returning to North Bay and working in Critical Care Unit at the North Bay Regional hospital for 12 years.
Her journey at Canadore began in 2002 when she initially started as a part-time member but was transitioned to a full-time faculty position in the Practical Nursing Program. In January 2008, she became the Lead in the Interprofessional Education (IPE) funded projects at Canadore. With a few other faculty members, she led IPE within Canadore College. From this point until present, she has provided opportunities for many students in several programs to learn about, from and with each other to become better collaborators.
According to Teri-Lynn, the most rewarding aspect of being a faculty at the College was seeing the students realize they had the knowledge and skills to work as a Registered Practical Nurse (RPN). She enjoys seeing the "lightbulbs go on" when students make connections between what they are learning and the real world. With all her time working in IPE, she still wants to make sure what she is teaching her students is working to make them better collaborators as they head out into their respective programs. As Teri-Lynn states "some of these students could be assisting me as I age into an older adult, and I want them to be their best so their clients don't fall through the cracks."
Teri-Lynn's interests in IPE are not just in teaching but also in researching it as well. She completed her thesis for her MScN in 2008 using original data and a quantitative research design where she examined Nurses' Perceptions of Job Satisfaction and Sense of Belonging in a Critical Care Environment. She has also completed some descriptive research as the Lead for IPE. She is currently collaborating with researchers from the University of Toronto, McMaster University, and Brock University with a large-scale IPE project, funded by the Social Sciences and Humanities Research Council. This project examines the state of IPE within post-secondary sectors, community settings, national and international settings. According to her, "All you need is a strong passion for the topic, a real need to know if what you are looking at is truly what is happening. It also takes tremendous time and effort, where collaborating with others can help you move forward faster."
---
---