Your Canadore Students' Council is made up of elected representatives from the student body to develop a cohesive on campus programming model that encourages cultural, educational, social and athletic development of student programming and leadership at Canadore College.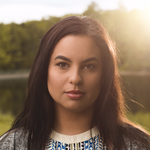 Robin Chokomolin, President
Hometown: Wahgoshig First Nation
Program of Study: Indigenous Wellness and Addictions Prevention
My name is Robin Chokomolin and I'm from Wahgoshig First Nation. I am a single mother to a beautiful little boy named Cohen, he is my greatest supporter and the root of my motivation. I am currently in the Indigenous Wellness and Addictions Prevention program and I absolutely love it. My culture is very important to me and I'm so happy that Canadore has a program that's so focused on cultural based learning, healing and teaching. I look forward to working with and for you for the next year. Meegwetch!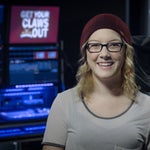 Emily Ayotte, Vice President Operations
Hometown: Ayr, Ontario
Program of Study: Broadcasting: Television and Video Production / Public Relations
I wanted to be a part of the CSC because I wanted to become more involved with the college. I want to help make sure all of the students enjoy their time at Canadore.
I am looking forward to working with the rest of the student council. I'm also excited to get to meet new people and gain new experiences before I leave Canadore.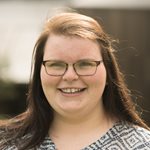 Chantel St. Amour, Vice President Student Life
Hometown: Pakenham, Ontario
Program of Study: Community and Justice Services
Hey students! My names Chantel and I'm your new VP of student life! I'm from a super small town in the Ottawa Valley called Pakenham, I chose Canadore because I love how beautiful the campus is. I am a graduate of the Mental Health and Addiction Worker program, and am now taking the Community & Justice Services program. Some of my interests include kayaking, going on spontaneous adventures, reading, camping and watching movies. I look forward to getting to know you guys more and making this year the best one yet.