Your Canadore Students' Council is made up of elected representatives from the student body to develop a cohesive on campus programming model that encourages cultural, educational, social and athletic development of student programming and leadership at Canadore College.
2018-2019 Team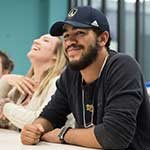 Shawn Jones Jr,. President
Meet Shawn Jones Jr., from Windsor, Ontario. Shawn is currently enrolled in Aviation Fundamentals, and is taking Aircraft Maintenance in the fall of 2018. Shawn is the President of CSC, and joined in hopes of helping fellow students enjoy their time at Canadore College just as much as he has. Shawn hopes to represent the student body in a positive way and help the students have a fun, safe and comfortable experience while they attend Canadore College. A fun fact about Shawn is that he has been the Canadore Panther Mascot for many different events for the past 4 years; don't tell anyone though, it's a secret.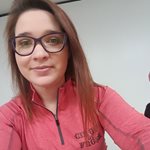 Julia Champoux, Vice President of Operations
Meet Julia Champoux, from Eldee, Ontario. Julia is enrolled in Registered Practical Nursing, and is the VP of Operations in Canadore's Student Council. She joined the CSC because she wanted to be more involved with the school community, and help make the school an even more welcoming place for people to visit and enjoy. Julia hopes to make inclusive events in our school community and brings fresh and new ideas to the table for everyone to enjoy. A fun fact about Julia is that she has 3 dogs and a cat, and is in her third year at Canadore College.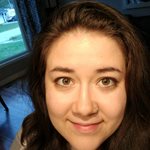 Sarah Duquette, Vice President of Student Life
Meet Sarah Duquette, from North Bay, Ontario. Sarah is the VP of Student Life in Canadore's Student Council, and joined so that everyone that attends Canadore has the best experience possible. Sarah hopes to promote interconnectedness among the Canadore Student Body, and help the student realize that they are all here for similar reasons and to be able to support each other. Something interesting about Sarah is that even though she may only speak one language fluently, she has a passion for languages. Sarah is more than happy to look like a fool and laugh at herself while learning new words in another language.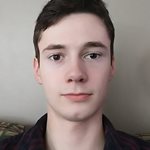 Caleb Todd, Aviation Campus Rep
Meet Caleb Todd, from Norwood, Ontario. Caleb is enrolled in Aircraft Maintenance, and is the Aviation Student Rep in Canadore's Student Council. Caleb joined CSC to represent his campus, and to ensure everyone has a great experience at Canadore College. A fun fact about Caleb is that he loves to go camping, no matter where, or how cold it is.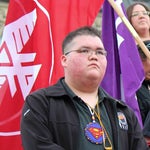 Steve Rickard, Commerce Court Campus Rep
Meet Steve Rickard, from Cochrane, Ontario. Steve is currently enrolled in the dual-diploma Police Foundations Program and will be returning for the Mental Health/Youth At Risk Program in the fall of 2018. Steve is the Commerce Student Rep (for two years in a row) in CSC, and joined because he wanted to be more involved around the campus, and is looking forward in seeing what's in store for the 2018-19 school year. A fun fact about Steve is that he was the first student to complete a 5-week field placement with the North Bay Police before graduating from the Community and Justice Services Program last year.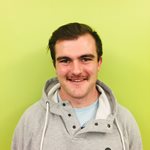 Cory Hobbs, College Drive Rep
Meet Cory Hobbs, from Kemptville, Ontario. Cory came to Canadore to be a part of a smaller more connected community and wanted to join CSC to really get involved in our campus and campus life and to try and enhance positive change on this already awesome campus. "My hope is that all students have the best time possible and share some laughs while doing it. I also want to help promote a strong focus on mental health on campus so that all students can enjoy their individual college experience to the best of their ability."
2017-2018 Team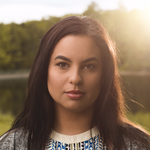 Robin Chokomolin, President
Hometown: Wahgoshig First Nation
Program of Study: Indigenous Wellness and Addictions Prevention
My name is Robin Chokomolin and I'm from Wahgoshig First Nation. I am a single mother to a beautiful little boy named Cohen, he is my greatest supporter and the root of my motivation. I am currently in the Indigenous Wellness and Addictions Prevention program and I absolutely love it. My culture is very important to me and I'm so happy that Canadore has a program that's so focused on cultural based learning, healing and teaching. I look forward to working with and for you for the next year. Meegwetch!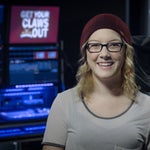 Emily Ayotte, Vice President Operations
Hometown: Ayr, Ontario
Program of Study: Broadcasting: Television and Video Production / Public Relations
I wanted to be a part of the CSC because I wanted to become more involved with the college. I want to help make sure all of the students enjoy their time at Canadore.
I am looking forward to working with the rest of the student council. I'm also excited to get to meet new people and gain new experiences before I leave Canadore.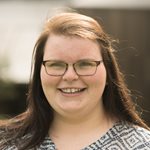 Chantel St. Amour, Vice President Student Life
Hometown: Pakenham, Ontario
Program of Study: Community and Justice Services
Hey students! My names Chantel and I'm your new VP of student life! I'm from a super small town in the Ottawa Valley called Pakenham, I chose Canadore because I love how beautiful the campus is. I am a graduate of the Mental Health and Addiction Worker program, and am now taking the Community & Justice Services program. Some of my interests include kayaking, going on spontaneous adventures, reading, camping and watching movies. I look forward to getting to know you guys more and making this year the best one yet.