Your Canadore Students' Council is made up of elected representatives from the student body to develop a cohesive on campus programming model that encourages cultural, educational, social and athletic development of student programming and leadership at Canadore College.
2022-2023 Team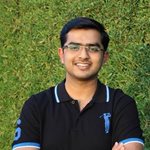 Alex Mathew, President
Hello Canadore Students,
My name is Alex Mathew and I am from Mangalore, India. I am pursuing Avionics Maintenance- Aviation Maintenance and I am a member of the ICAN Lead Student Leadership Team.
Hobbies- Cooking, Sketching, Reading books, watch TV shows (Sci-fi and Fiction) Listening to music.
"I believe in smart work, which makes the work more efficient and effective".
"My Ambition is to work for Air Canada and also if I get an opportunity I would love to work for the Royal Canadian Air Force".
I am so thrilled to be President of Canadore Students' Council for the upcoming year and I can assure that I am dedicated to the success of both the college and our students.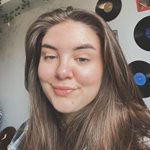 Jessica Crook, Vice President of Student Life
Hello Canadore Students,
My name is Jessica Crook and I am extremely excited to say I will be the Vice President of Student Life at Canadore for 2022-23. I am from Kingston, Ontario and I will be in my second year next year in the Environment Technician-Protection and Compliance program at Canadore. I love the outdoors and leadership opportunities. My main priority in my role is to spread awareness and advocate for students at Canadore. I want to ensure you receive the best in both your education and life at Canadorre. This is incredibly important as we move towards a more "normal" life, as students in the upcoming school year.
2021-2022 Team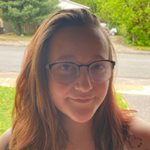 Samantha St Pierre, President
Meet Samantha St Pierre. She is from North bay and proud to be. Samantha has served as CSC's Vice President of Student Life for 2020-2021 and is excited to be stepping into her new role as CSC President for 2021-2022 Samantha is graduating from the Social Service Worker program in 2021 and will be moving on to the Mental Health and Addictions program for this upcoming school year. In her free time Sam likes to immerse herself in the arts world and sing her heart out all around the house. "I am excited to take on a new role and new responsibilities as CSC President and I cannot wait to see what this next year will bring."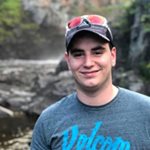 Noah Landry, Vice President of Student Life
Meet Noah Landry from North Bay, Ontario. Noah is currently in the Police Foundations program at the Commerce Court campus. Noah is working towards becoming a police officer for his future career. Along with policing as an interest, Noah is currently in the army reserves in North Bay. During his free time, Noah loves to play video games with his friends, and makes sure to keep up with the NFL. He chose Canadore College because," Canadore is in my home town, and I knew that the community was open and welcoming to all new and incoming students." This coming school year, As Vice President of Student Life, Noah is excited to work with the CSC Executive team to create a happier and healthier student body at Canadore
2020-2021 Team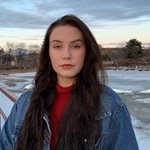 Madison Irvine, President
Meet Madison Irvine from North Bay, Ontario. Madison is currently enrolled in the Social Service Worker program and plans to one day become an elementary school teacher. Madison chose Canadore College because, "I love the North Bay community and being close to home with my family and friends. I felt so welcomed at Canadore as soon as I walked through the front doors at an open house and couldn't wait to start my studies as a panther!" Madison wants to maintain a positive and accepting environment for students, and work towards making strong connections between Canadore and the North Bay Community.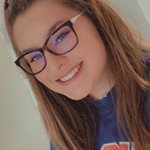 Jade Kollias- Vice President of Operations
Meet Jade Kollias from Mount Forest, Ontario. She is currently studying Business at Canadore. Jade decided to leave Nipissing after a year and a half of Sociology studies because it was just not the right fit. Jade says the people at Canadore make you feel so included and welcomed that you never feel uncomfortable. The change reminded her that she had a strong foundation of a business student throughout high school. After almost finishing first year she knew she was on the right path for herself, which is why Jade wanted to be a part of CSC. When the opportunity arose it took Jade back to high school where she was involved in every school club. Being a part of CSC will be a way for Jade to give back. Jade says it is a good way to get involved with the community and be the much needed support her fellow students need. We must be there for each other in order to be successful.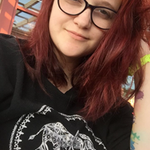 Samantha St Pierre, Vice President of Student Life
Meet Samantha St Pierre from North Bay, Ontario. Samantha is currently enrolled in the Social Service Worker program, with plans to move on to Mental Health and Addictions. Samantha chose to study at Canadore because "staying in my hometown brought me here, but the atmosphere made me stay". Sam is excited to be involved with CSC, and "cannot wait to create lasting memories with the student body and be a support for all".
Ashley Richards - Aviation Representative
I am from a small town in southern Ontario called Waterford. When I got bored with cars, I wanted to challenge myself with airplanes. I decided to come to Canadore after going on the tour and feeling how closely knit the campus was. I was not disappointed to find out it was like that all the time. My hope for this year is to make sure that the students at the Aviation campus remain as connected as we have always been, despite the fact that we are not physically on campus as much this year.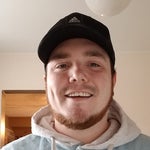 Bradley Laughlin, President
Meet Bradley Laughlin, from Bracebridge, Ontario. Bradley is currently enrolled in Business and is a graduate from the Recreation and Leisure program as well as the Strength and Sport Conditioning program. Bradley chose Canadore because "I wanted to be in a bigger town/city, but wasn't ready to be immersed directly into a big city like Toronto or Ottawa. As well, there are more opportunities to stay within the town and work rather than working in a big city with multiple levels of competition against me." Bradley wants to "create a stronger, more involved community of students within the College as well as in North Bay."
To reach Bradley, please email: canadorescpresident@gmail.com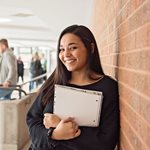 Eleisha Collins, Vice President of Operations
Meet Eleisha Collins, from Barrie, Ontario. Eleisha is currently studying Respiratory Therapy and decided to choose Canadore after attending an open house because there was "was an inviting and positive atmosphere. I felt comfortable instantly. I studied nursing for several years and discovered it was not for me, I started researching other health care programs and came across respiratory therapy. I realized this was the program for me, and now being almost done first year I know I made the right decision." Eleisha hopes to " make sure everyone who is attending Canadore feels at home and welcome. I want it to be known that we are all here for the same reasons, and that we all need to support and be there for each other! "
To reach Eleisha, please contact: canadorescvpo@gmail.com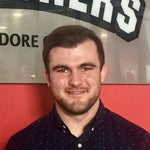 Cory Hobbs, Vice President of Student Life
Meet Cory Hobbs from Keptville, Ontario. Cory is currently studying Social Service Worker and wanted to study at Canadore because he "wanted to be able to access the outdoors and wildlife, while having a small hometown feel, and services that a city has!" Cory saw the opportunity to get involved with CSC as a way of creating some good and wants "to create a strong sense of community between all students and create memories they can take with them on their journey. "
To reach Cory, please contact: canadorescvpsl@gmail.com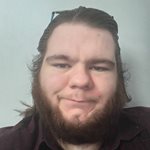 Brandon Dadd, College Drive Representative
Meet Brandon Dadd, from Sprucedale, Ontario. "During my time growing up i became aware of the services and political shifts that left people marginalized and underfunded social programs. I joined the social work program in hopes to assist in providing for those that need assistance navigating the obstacles they have in life to succeed!" Brandon wanted to get involved with the CSC so he could help to make Canadore "a more accessible place for all who wish to come, be it physical barriers, mental health obstacles, language and cultural barriers, and any other issues that might arise in a students time at Canadore."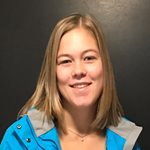 Madison Finney, Commerce Court Representative
Meet Madison Finney, from Bethany, Ontario. Madison is currently enrolled in the Recreation Therapy Program and chose Canadore "because it has a small city feel that I am use to and really love" and had met so many people who had great things to say about the program. Madison hopes to create a "bridge to keep them (Commerce Court Students) more connected for student life."
Adam Seidlitz
Meet Adam Seidlitz, from Dundas, Ontario. Adam is enrolled in Aircraft Maintenance and is the Aviation Student Rep in Canadore's Student Council. Adam joined CSC to help represent his campus, and to ensure that everyone feels involved at Canadore College. A fun fact about Adam is that he also works with the local air cadet squadron as an Officer Cadet and teaches ground school to aspiring pilots.
2018-2019 Team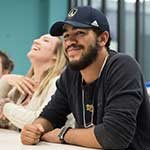 Shawn Jones Jr,. President
Meet Shawn Jones Jr., from Windsor, Ontario. Shawn is currently enrolled in Aviation Fundamentals, and is taking Aircraft Maintenance in the fall of 2018. Shawn is the President of CSC, and joined in hopes of helping fellow students enjoy their time at Canadore College just as much as he has. Shawn hopes to represent the student body in a positive way and help the students have a fun, safe and comfortable experience while they attend Canadore College. A fun fact about Shawn is that he has been the Canadore Panther Mascot for many different events for the past 4 years; don't tell anyone though, it's a secret.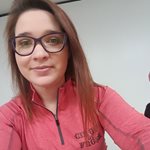 Julia Champoux, Vice President of Operations
Meet Julia Champoux, from Eldee, Ontario. Julia is enrolled in Registered Practical Nursing, and is the VP of Operations in Canadore's Student Council. She joined the CSC because she wanted to be more involved with the school community, and help make the school an even more welcoming place for people to visit and enjoy. Julia hopes to make inclusive events in our school community and brings fresh and new ideas to the table for everyone to enjoy. A fun fact about Julia is that she has 3 dogs and a cat, and is in her third year at Canadore College.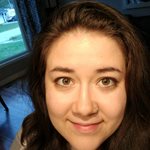 Sarah Duquette, Vice President of Student Life
Meet Sarah Duquette, from North Bay, Ontario. Sarah is the VP of Student Life in Canadore's Student Council, and joined so that everyone that attends Canadore has the best experience possible. Sarah hopes to promote interconnectedness among the Canadore Student Body, and help the student realize that they are all here for similar reasons and to be able to support each other. Something interesting about Sarah is that even though she may only speak one language fluently, she has a passion for languages. Sarah is more than happy to look like a fool and laugh at herself while learning new words in another language.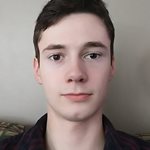 Caleb Todd, Aviation Campus Rep
Meet Caleb Todd, from Norwood, Ontario. Caleb is enrolled in Aircraft Maintenance, and is the Aviation Student Rep in Canadore's Student Council. Caleb joined CSC to represent his campus, and to ensure everyone has a great experience at Canadore College. A fun fact about Caleb is that he loves to go camping, no matter where, or how cold it is.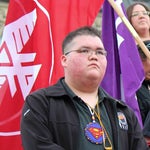 Steve Rickard, Commerce Court Campus Rep
Meet Steve Rickard, from Cochrane, Ontario. Steve is currently enrolled in the dual-diploma Police Foundations Program and will be returning for the Mental Health/Youth At Risk Program in the fall of 2018. Steve is the Commerce Student Rep (for two years in a row) in CSC, and joined because he wanted to be more involved around the campus, and is looking forward in seeing what's in store for the 2018-19 school year. A fun fact about Steve is that he was the first student to complete a 5-week field placement with the North Bay Police before graduating from the Community and Justice Services Program last year.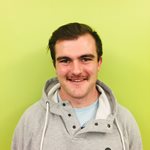 Cory Hobbs, College Drive Rep
Meet Cory Hobbs, from Kemptville, Ontario. Cory came to Canadore to be a part of a smaller more connected community and wanted to join CSC to really get involved in our campus and campus life and to try and enhance positive change on this already awesome campus. "My hope is that all students have the best time possible and share some laughs while doing it. I also want to help promote a strong focus on mental health on campus so that all students can enjoy their individual college experience to the best of their ability."
2017-2018 Team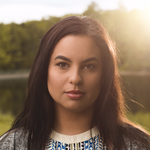 Robin Chokomolin, President
Hometown: Wahgoshig First Nation
Program of Study: Indigenous Wellness and Addictions Prevention
My name is Robin Chokomolin and I'm from Wahgoshig First Nation. I am a single mother to a beautiful little boy named Cohen, he is my greatest supporter and the root of my motivation. I am currently in the Indigenous Wellness and Addictions Prevention program and I absolutely love it. My culture is very important to me and I'm so happy that Canadore has a program that's so focused on cultural based learning, healing and teaching. I look forward to working with and for you for the next year. Meegwetch!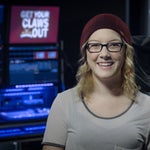 Emily Ayotte, Vice President Operations
Hometown: Ayr, Ontario
Program of Study: Broadcasting: Television and Video Production / Public Relations
I wanted to be a part of the CSC because I wanted to become more involved with the college. I want to help make sure all of the students enjoy their time at Canadore.
I am looking forward to working with the rest of the student council. I'm also excited to get to meet new people and gain new experiences before I leave Canadore.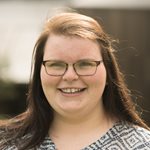 Chantel St. Amour, Vice President Student Life
Hometown: Pakenham, Ontario
Program of Study: Community and Justice Services
Hey students! My names Chantel and I'm your new VP of student life! I'm from a super small town in the Ottawa Valley called Pakenham, I chose Canadore because I love how beautiful the campus is. I am a graduate of the Mental Health and Addiction Worker program, and am now taking the Community & Justice Services program. Some of my interests include kayaking, going on spontaneous adventures, reading, camping and watching movies. I look forward to getting to know you guys more and making this year the best one yet.