2023-2024 Team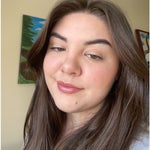 Jessica Crook, President
Hi everyone my name is Jessica Crook and I am a second-year Environmental Technology Student at Canadore College. I am incredibly excited to say that I have been elected as the incoming 2023-2024 CSC President. Through 2022-2023 I have served as the Vice President of Student Life and in my first year I was the Outdoor Recreation Assistant and Student Representative for Sports and Wellness. I have also participated in ICan Lead this year and I will be running sustainability events to promote Canadore's SDG goals. Throughout my academic career, I have always been a part of student leadership which led me to be a part of provincial organizations such as the Ontario Student Trustee Association (OSTA-AECO) and working in student councils for over 6 years. Therefore, advocating for students' rights and ensuring they receive the best possible education has always been a passion of mine and I will continue to do so throughout my term as CSC President.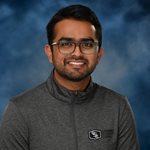 Alex Mathew, Vice President of Operations
Hi Panthers!
My name is Alex Mathew and I am from Mangalore, India.
I am pursuing Avionics Maintenance at Canadore College and I am very happy and honoured to be the Vice President of Operations for the 2023-2024 academic year.
I know that it is a big responsibility, to represent our students and work with the other CSC Executive towards a single common goal while bringing forward different ideas.
Thanks you to Canadore Students' Council, Canadore College and our students for believing in me an supporting me in my role as CSC President and I promise to uphold the integrity and responsibility in my new role as Vice President of Operations.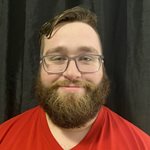 Zach Lebel, Vice President of Student Life
My name is Zacharie "Zach" Lebel and I am proud to be your Vice President of Student Life for the 2023-24 academic year. I am from Temiscaming, Quebec, but now reside in North Bay to attend college. I was fortunate enough to be College Drive Representative for the 2022-23 academic year and loved my role. My number one goal is to bring more clubs to fruition to help create an outlet for students to minimize stress. I am also committed to bring more activities to all of our campuses. I cannot wait to start working with my fellow council members and embark on this journey.
Bonjour étudiants de Canadore,
Mon nom est Zacharie "Zach" Lebel et je suis fier d'être votre Vice Président de la Vie Étudiante pour l'année académique 2023-24. Je suis natif de Témiscaming, Québec, mais je réside maintenant à North Bay pour mes études collégiales. J'ai eu l'honneur d'être le Représentant de College Drive pour l'année académique 2022-23 et j'ai adoré le rôle. Mon premier but est de créer plus de clubs pour aider à combattre le stress de la vie étudiante. Un autre de mes buts est d'avoir plus d'activités pour tous les campus. J'ai très hâte de travailler avec mes collègues du conseil et d'entamer mon nouveau rôle.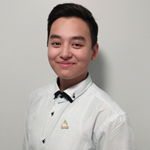 Riley Ong, Aviation Campus Rep
"Hey everyone! My name is Riley, my pronouns are he/him, and I'm just short of 20 years old. I am originally from St. Catharine's, Ontario in my first year of the Aircraft Maintenance and Avionics program. In my spare time, I enjoy playing various instruments, doing anything involving the outdoors, playing video games, and learning more about military aircraft.
In my role as a campus representative, I want to make sure your voices as students are heard and to get your input about how I can make your campus experience better. Looking forward to working with you all, see you around!"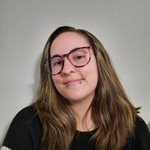 Dakota Hamilton, College Drive Rep
Hi there! My name is Dakota and I was born in Alberta, but I grew up in a town just south of North Bay called Huntsville. I am in my second year of the Mental Health and Addiction Worker program and will graduate in June. Some of my interests include travelling, reading, and tattoos. As the College Drive Student Representative, I hope students will feel comfortable coming to me with questions or concerns. I also want to be able to represent the College in a professional way, to gain better networking skills and connect with others in a meaningful way.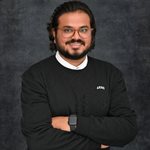 Chinmay Patel, Commerce Court Rep
My name is Chinmay and I am from Ahmedabad, Gujarat.
I am an academically strong Project Management student who enjoys outdoor sports and activities and is an adventurous person! I have a great desire to learn new languages and cultures and I am always happy! Together, let's improve the quality of life for students on each campus, remove obstacles to learning, and make transitions and fun activities effortless!
Your Canadore Students' Council is made up of elected representatives from the student body to develop a cohesive on campus programming model that encourages cultural, educational, social and athletic development of student programming and leadership at Canadore College.