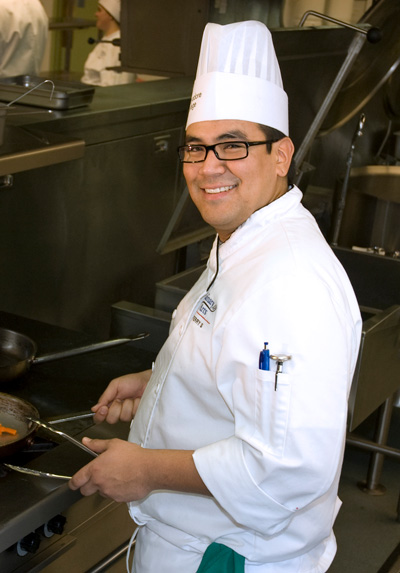 College Certificate - Wikwemikong, ON - APRIL 2019
This certificate has been designed to upgrade and enhance the skills of employed food service workers. It also provides the credential needed for those seeking employment in the food services industry, e.g., hospitals, nursing homes, cafeterias, and restaurants. It has been developed in cooperation with dietitians and food service supervisors in the North Bay area.
This certificate takes place on a part-time basis: two evenings per week beginning April 2019.
Contact your Employment and Training office to ensure you meet their funding requirements or other funding agency.
Minimum 15 students required
---
To qualify:
You may enroll in a Part-Time Studies course at Canadore College if you are 19 years of age or older or if you have earned an Ontario Secondary School Diploma/Ontario Secondary Graduation Diploma or equivalent. You must be comfortable working with the elderly. Your employer will require a CPIC.
For further information or to fill in the pre-registration form to determine program suitability, please contact:
Christianna Jones
Wii-ni n'guch-tood Labour Market Services
(LMS)
705.859.3001
Judy Manitowabi
Manager,

Community-Led Programs and Contract Training


Canadore College
705.474.7600 ext. 5966