Personal Support Worker Program - Wikwemikong, Ontario
One Year - Ontario College Certificate
Come Grow With Us!
Canadore College in partnership with Wikwemikong Nursing Home and Wii-ni n'guch-tood L.M.S. Wikwemikong Nursing Home is growing with the building of a new home.
Local training is provided as more staff will be required.
Geared to community members who want to upgrade their skills and gain or maintain their employment as a personal support worker in the community. The program will include a remote delivery model with phased portions of in-class, hands-on labs and community placements. PSWs are highly sought-after as health care providers, working under a regulated health professional or in a supported independent living environment.
Admission Requirements:
• OSSD -Compulsory English (ENG4C or ENG4U) OR
• Equivalent Grade 12 - MST can be written in Wikwemikong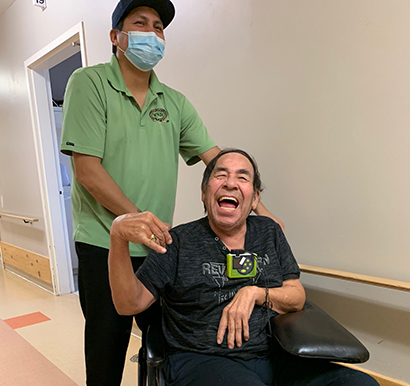 Start Date: September 2020
Completion Date: April 2021
Location: Wiikwemikoong Unceded Territory, Manitoulin Island
Tuition: FREE
Books & Supplies: Provided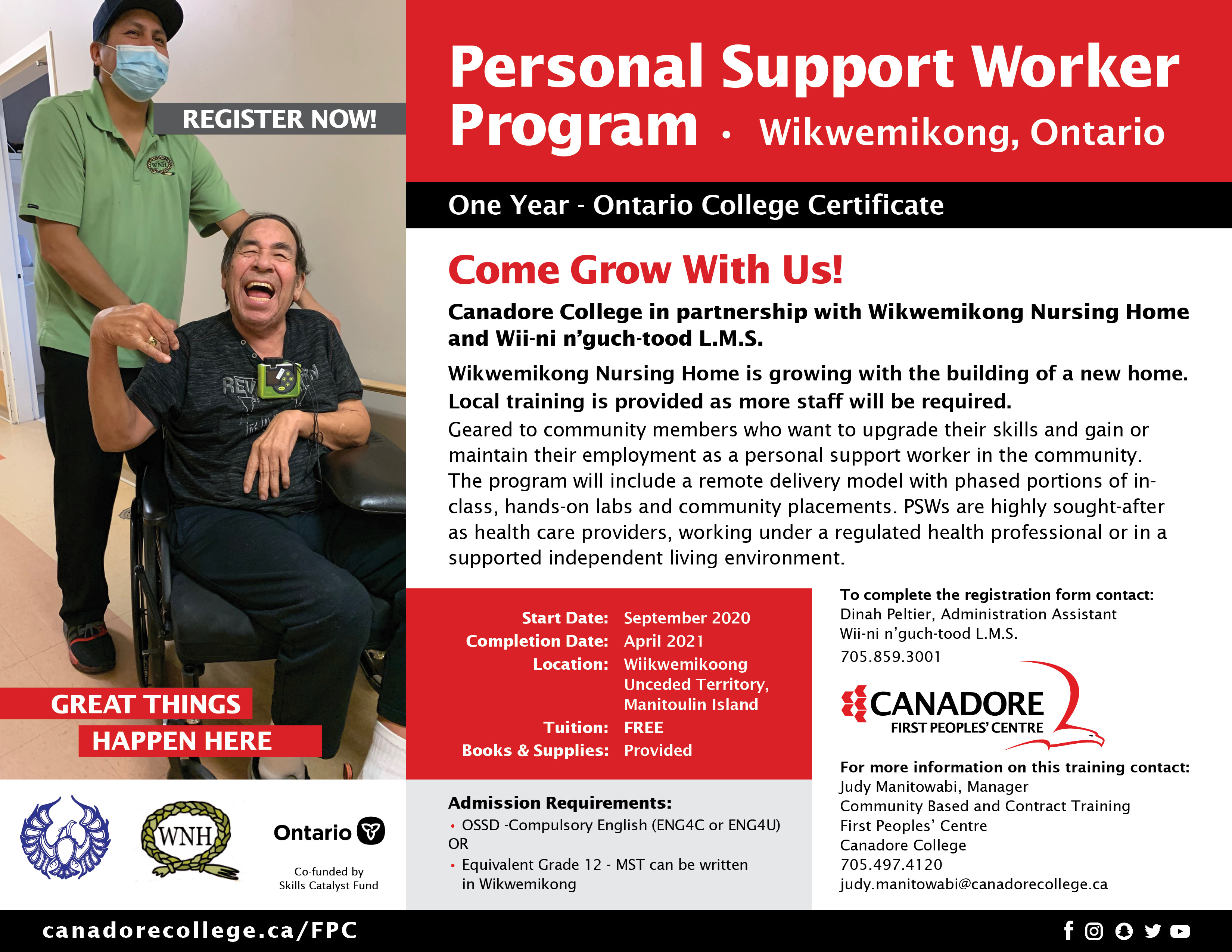 To complete the registration form contact:
Dinah Peltier, Administration Assistant
Wii-ni n'guch-tood L.M.S.
705.859.3001

For more information on this training contact:
Judy Manitowabi, Manager
Community Based and Contract Training
First Peoples' Centre
Canadore College
705.497.4120
judy.manitowabi@canadorecollege.ca