It's more than just a place to sleep!
Our residence facilities feature additional common spaces and services for you to use and enjoy while you stay here!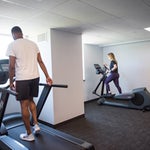 Fitness Rooms
Located on the 6th floor of each building and overlooking the beautiful North Bay scenery, the fitness rooms are equipped with the essentials to ensure a complete cardio workout including treadmills, ellipticals, and bicycles.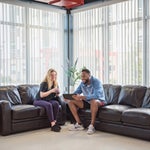 Lounges
Our comfortable lounges come complete with large screen televisions and couches. Located in a quiet environment, each lounge has wireless Internet access and is perfect for group or individual studying, movie nights or just to get together with friends.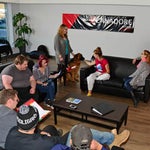 Large Multi-Purpose Room
Utilize our large multipurpose room in building C19 which features a pool table, couches, large screen TV, chairs and tables. Conveniently located on the first floor, this is a great room for potluck events, late night group study sessions, or attending some of the various events organized by the Resident Advisors!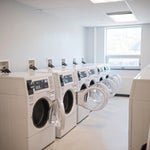 Laundry Rooms
Whether it is 2am or 5pm our laundry room is available to residents 24 hours a day! With energy saving front loading washers and dryers, all residents have to do is load up their laundry card with the convenient SparkleXpress system on site - no more fumbling around for change!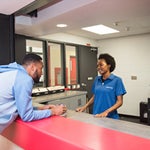 Front Desk Services
Located in C15, the front desk staff is always willing to answer questions, assist you, or point you in the right direction. The front desk is staffed 24 hours per day and is always a phone call away!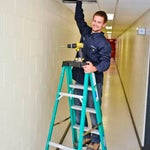 Maintenance Services
Have a problem in your room? Complete a maintenance requisition form at the front desk so that our maintenance staff may come in to assist you. Maintenance will also perform routine rounds of the building and suites to ensure all the bells and whistles are 100% functional.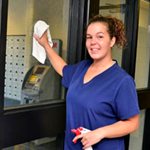 Housekeeping Services
Our housekeepers ensure our buildings and common areas are clean for all students to use and enjoy.