The world of Esports and Gaming is massive and we will be providing an exciting opportunity for our Canadore esport athletes and/or casual gamers to compete in their favourite titles versus one another, other institutions, and in other major tournaments.
Stay tuned for more information on the exciting direction we are headed in, and follow us on our Instagram account (@canadore_panthers) for up to date information and announcements!
Have any inquiries? Please email us at CanadoreEsports@gmail.com
Twitch
Check out our live streams as our panther esport coordinators and athletes dive into a number of titles and cover important and exciting events in the world of competitive gaming!
YouTube
Check out all of our archived content consisting of streamed gameplay and events!
Discord
Find us on discord and chat with our student esport coordinators!
Meet the Esports team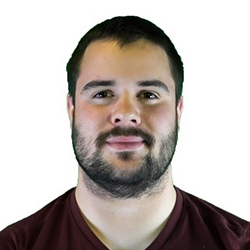 Dolan studies Broadcasting – Television and Video Production, and will be entering his second year in September, 2021 at Canadore College. His ideal future career is being an eSports player/promoter or expanding his photography business. He started streaming in 2016, and started making YouTube content in 2012. His favorite part about being a streamer is being able to do his own thing. He says "I stream because I love games; and if someone enjoys my content, that's a huge bonus. But for me, streaming is my stress reliever!" His favorite game to play is Fable 2 because it is a Medieval game with magic and heroes. He finds himself getting lost in the world of Albion. The systems that Dolan currently has are: Original Nintendo, Nintendo Wii, two PS1, Xbox 360, Xbox One, Xbox one x, Xbox Series X, 2 heavy-duty gaming PCs, 2 32" gaming monitors, and as my webcam, I have a Sony a7iii.
Dolan has met some of his closest friends through gaming. They have been friends for roughly 7 years, and are from all around the world! He says that they communicate with each other almost every day. Some of Dolan's favorite role models are Markiplier because he loves his personality and he strives to be like him within his own content. Faze Jev is another one of his favorite streamers because he has a very relaxed persona, he loves what he does, and he doesn't care what anyone else thinks.
Dolan says that the most difficult part about streaming is to keep the content consistent because "games are getting worse and worse and the fans lose interest". Dolan's best pieces of advice to new streamers are to not waste money on expensive gear, don't drop out of school or quit your career until you know that you will be earning at least double the amount of your bills. He also says to be consistent by streaming 3 days a week, create YouTube and TikTok videos, and to promote yourself and your content on platforms such as Instagram in order to reach a larger audience.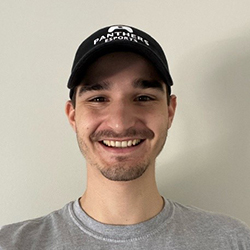 Ryan holds a BA in Criminal Justice, and a diploma in police foundations; he is currently in the Post Production program at Canadore College, which will be his sixth year in post-secondary school. Ryan is from Toronto, and initially came to North Bay to attend Nipissing as well as to play Volleyball for the school team. Ryan says "I am super happy with my decision to be in North Bay, the schooling is more personable and I love the community."
Ryan has been playing video games for as long as he can remember. He says "throughout my life, from the age of 12 to now being 23, I have consumed gaming content probably every day." Some of the first games that he started playing were Mario 64, Legend of Zelda: Ocarina of Time, Pokémon, and Mario Kart. He would play these games for hours on a daily basis; when any of the games were completed, he loved them so much that he would keep playing them over and over. He still plays these games occasionally when he wants to feel more nostalgic.
When Ryan was old enough to have a part-time job, he saved up enough money so that he was able to purchase the equipment that was needed for his passion. He taught himself how to do everything from the ground up. He states "I'm still learning and honing my skills. It's a slow process, but it's going."
From a young age, Ryan always had the desire to start streaming. He officially began streaming in June, 2020. He says that "the toughest part about streaming is what goes on behind the scenes." He spends 12-15 hours streaming live on a weekly basis, but he spends countless hours managing social media, editing, and planning in order to be successful. He is still learning the ropes, and is working very hard every day towards building his personal infrastructure and his own brand.
Ryan says that it is amazing when someone takes the time to compliment the hard work that he has been doing while consuming his content. He does his best to stay positive throughout his stream, and keep up good vibes with good music in order to keep his viewers engaged. He also says that within his streaming experience "I have made some really good friends, whose relationships I hope to keep while moving into the future."
Ryan's best piece of advice for new streamers is to not overwhelm yourself. He states "managing my time, and organizing my schedule by using a calendar or a day planner has helped me immensely. It cleans up your side of things which makes your stream more enjoyable for you and your viewers."