Your Canadore Experience
We are committed to developing a diverse and inclusive environment for all of our students.
Orientation
Upon your arrival in North Bay staff from the International Office will meet with you. They will provide you with orientation of the college, the city and Canadian culture.
The orientation provides you with an opportunity to ask questions and meet other International students that are having the same feelings as yourself.
Check back for the next orientation
International Student Guide
Canadore is pleased to present our International Student Guide to help you enjoy your years at the college to their fullest. We know that you will have many questions when you arrive.
Hopefully this guide will assist in answering some of your questions as well as provide you with an introduction to your new community.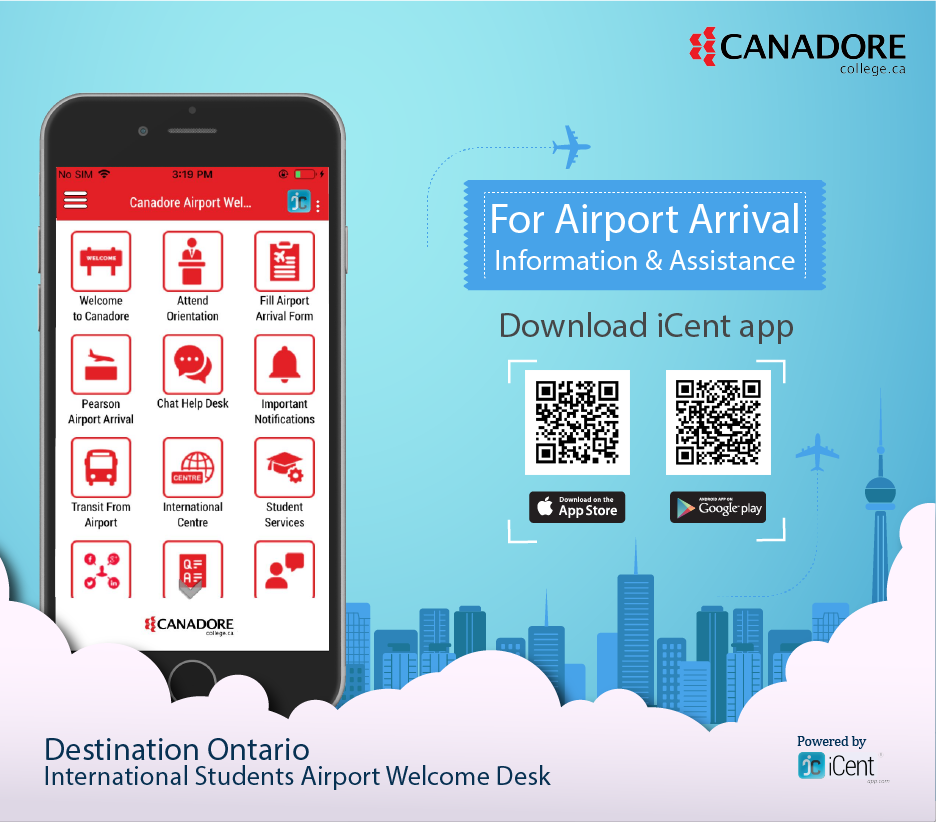 Airport Welcome Desk kiosks are located at Toronto Pearson International Airport Terminal 1 and 3 to welcome and orient international students upon arrival.
Multi-Faith Meditation Room
A safe space for individuals to practice all religious and spiritual beliefs in a respectful environment.


Sport and Wellness
Sport and Wellness programs include teams and leagues, fitness and wellness classes as well as recreational and fun events/activities.
Health Services and Dental Clinic
Canadore's Campus Health Centre has a Doctor and Registered Nurses. We also have an on-campus dental hygiene clinic.
We Are Canadore College - Experience Our Facilities and Services
We are Canadore College – Centre for Career Development
Who Should I Contact?