Healthy Caring for the Aging at Canadore College
The 38,000 sq. ft. Phase I facility encompasses Canadore's Schools of Indigenous Studies, Health, Human Care and Wellness, and Sport and Recreation which offers a comprehensive suite of student-run clinics, including general health, Eastern medicine, dental hygiene and safe mobility. Other labs include cognitive stimulation and early childhood education on-site, as well as specialized Indigenous classrooms and ceremonial areas.
Phase II of The Village, the seniors' living facility with 176 beds, will break ground in 2019. The complex will offer intergenerational living opportunities for seniors and students, provide assisted living, respite care, transitional beds and affordable housing.
Through partnership with industry, Phase II residents and the broader community will have increased access to diverse health care options, including a fully-functioning pharmacy on-site and a health care provider with service, designed to be completely client-centric, offering innovative approaches to nursing, personal care, home making, companion services, accompanied visits and care giver relief to support safe and happy independent living.
Current On-Campus Activities Supporting Healthy Aging
Responsive full-time program offerings in the Schools of Indigenous Studies, Health, Human Care and Wellness and Sport and Recreation to meet the needs of Canada's aging demographic
Community outreach to service groups to deliver targeted and tailed programming to their membership
More than 250 recreation and leisure students coordinate activities in seniors' homes throughout the region
Regular host to Living Fit, a grass-roots seniors women's club that encourages social connection with an emphasis on physical, mental and spiritual fitness, and other seniors' leisure programming
Provide campus facilities for regional pickle ball league
Provide free dental hygiene care for geard-to-income citizens
Grandmother-in-residence program
Provide part-time employment to more than 50 seniors and retirees
Host an organized mentorship program that engages more than 30 senior volunteers
Indigenous community gathering centre at The Village's roundhouse to allow for families to grieve and support loved-ones within our region
ANNOUNCEMENT!
---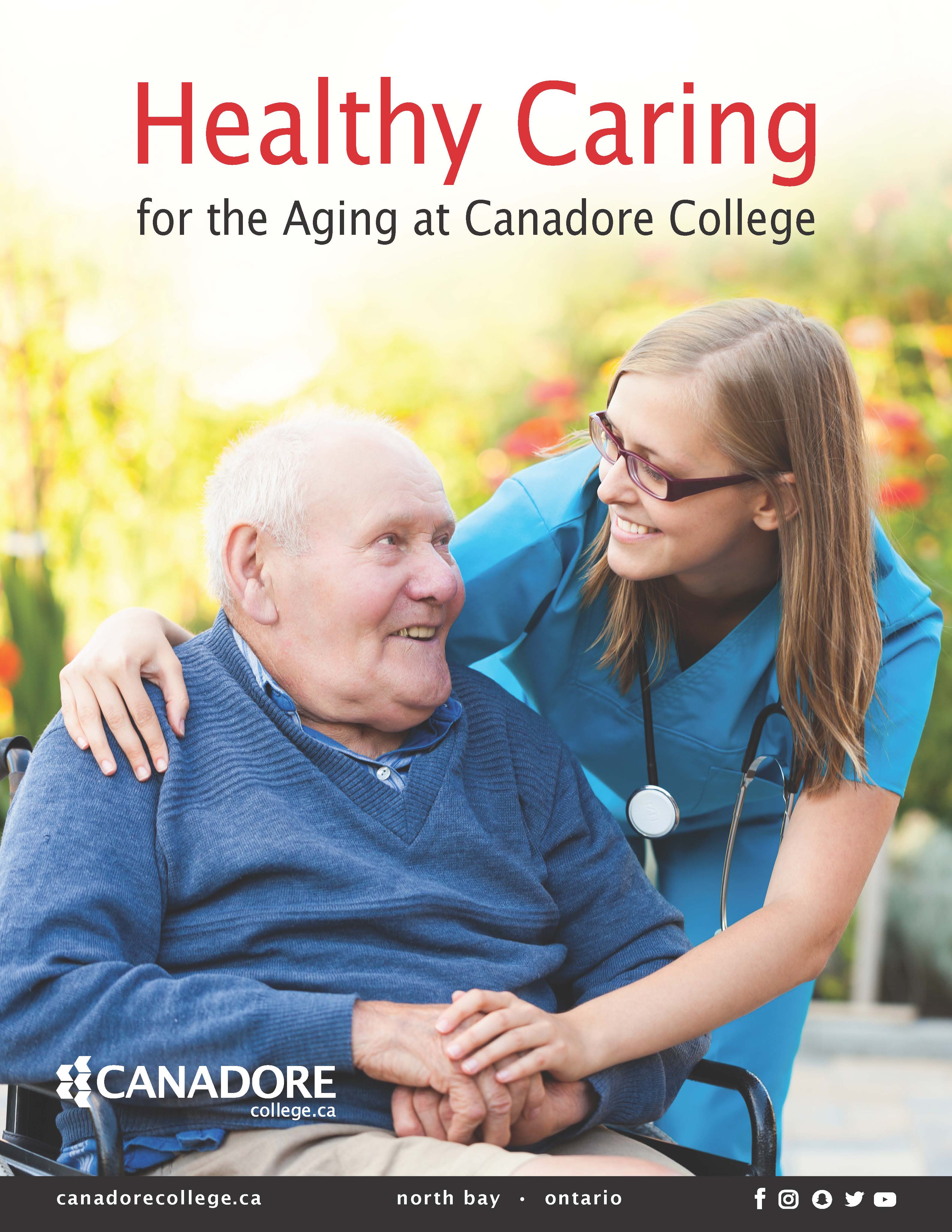 Canadore College is committed to helping each person reach their individual potential beginning in the early years through the continuum of senior living. The college supports culturally relevant and intergenerational well-being through the lens of a holistic paradigm, addressing mind, body and spirit.
Learn more about Healthy Caring for the Aging at Canadore College