Aviation Technician – Aircraft Maintenance
Learn to troubleshoot vital aircraft components and systems, including piston and turbine engines, electrical systems, hydraulics, and navigation and communication systems. Study the challenging complexities of fixed and rotary wing aircraft while gaining the theoretical knowledge you need for apprenticeship employment.
Electrical Techniques
Get the training you need in Canadore's versatile 2,200 sq. ft. electrical lab where you will learn essential skills such as service installations, pipe bending and armoured cable practices on industry-standard tools. There is a heavy focus on real-world practical experience so you can enter the job market with knowledge and confidence.
Machinist
Students receive extensive training on manual machines as well as automated Computer Numerical Control (CNC) machining equipment and gain skills to produce custom parts for virtually any type of vehicle or machinery.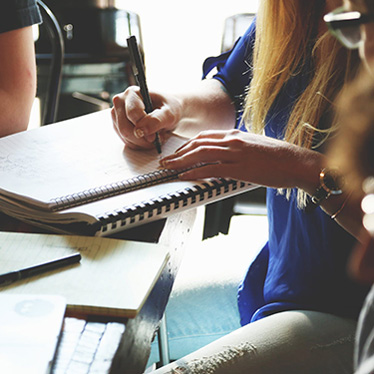 Join Us for In-Person and Virtual Tours
Welcome Home - Orientation
The Canadore community is excited to welcome you to our Holistic Orientation & Mentoring Experience. Find out how Canadore can support your academic, physical, social and personal success by registering to virtually attend.
Academic Delivery Plan
Canadore College has announced its academic delivery plan to ensure students are prepared and can complete their program requirements in the safest possible way.
Indigenous Education
We offer comprehensive cultural and academic support for our Indigenous learners and reach out to many more through recruitment, promotion, and community outreach projects.
International Student Experience
We strive to make the transition for our international students an easy one by providing a variety of assistance.
Living on Campus
Our apartment-style suites are furnished and equipped with modern features to support you while you study.
Canadore Sport and Wellness
Canadore offers Sport and Wellness programs to fit your schedule and lifestyle. We have recreation and extramural activities, varsity teams and leagues, and fitness and wellness classes to choose from.
Safe Campuses
Our safe and friendly community atmosphere offers on-site security, 24-hour video surveillance, and various safety initiatives.
Sustainable Canadore
We envision a carbon neutral Canadore by 2031. A Canadore that embeds the SDGs into its core, promotes well-being through thoughtful action, and educates to inspire the leaders of tomorrow.

The Canadore Story
Canadore College resides on the traditional territory of the Anishinaabeg and within lands protected by the Robinson Huron Treaty of 1850. This land is occupied by the people of Nipissing First Nation, Treaty #10 in the Robinson Huron Treaty of 1850 since time immemorial.