Honours Bachelor of Science - Nursing
Prepare for a meaningful career in this critical health care profession. Gain the skills, knowledge and leadership necessary to succeed in this relevant career field. Training is student-centred and interprofessional, and professors work with partners in the community to provide students with diverse, real-world experiences.
Community and Justice Services
This program will prepare you for a rewarding and challenging career working with youth and adults in crisis. You will gain a working knowledge of the law, criminology, victimology and human behaviour. Benefit from practical workshops, industry tours and an integrated field placement component.
Culinary Skills - Chef Training
Start a career as a professional chef or cook in today's growing culinary industry. Train in our cutting-edge production kitchen. Learn valuable skills in food preparation, presentation and kitchen management in a real-world setting.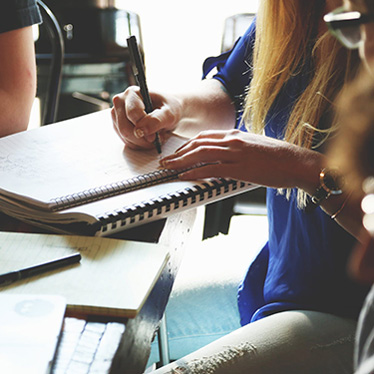 Join Us for In-Person and Virtual Tours
School of Media, Design and Dramatic Arts
Our integrated media hub and newly added Post Production facility is equipped with the latest technologies and training tools.
School of Trades and Technology
Canadore is on the cutting edge of innovation with its superior trades and technology learning facility that has specialized labs fully equipped with industry standard training tools.
Indigenous Education
We offer comprehensive cultural and academic support for our Indigenous learners and reach out to many more through recruitment, promotion, and community outreach projects.
International Student Experience
We strive to make the transition for our international students an easy one by providing a variety of assistance.
Living on Campus
All first-year students are guaranteed a spot in our apartment-style residence facilities that give you a space to call your own!
Academic Delivery Plan
Canadore College has announced its academic delivery plan to ensure students are prepared and can complete their program requirements in the safest possible way.
Safe Campuses
Our safe and friendly community atmosphere offers on-site security, 24-hour video surveillance, and various safety initiatives.
Sustainable Canadore
We envision a carbon neutral Canadore by 2031. A Canadore that embeds the SDGs into its core, promotes well-being through thoughtful action, and educates to inspire the leaders of tomorrow.

The Canadore Story
Canadore College resides on the traditional territory of the Anishinaabeg and within lands protected by the Robinson Huron Treaty of 1850. This land is occupied by the people of Nipissing First Nation, Treaty #10 in the Robinson Huron Treaty of 1850 since time immemorial.