At Canadore many Nations are represented, including Ojibway, OjiCree, Cree, Algonquin, Metis, Mohawk and Inuit. We welcome approximately 1,000 Indigenous students annually from across the country.
Many services are available for our students including personal and academic counselling, advocacy, elders' programs, mentorship and peer tutoring. Our goal is to offer cultural relevancy within postsecondary programming to increase student and graduate opportunities. Our Indigenous Preparatory Studies, Indigenous Pre-Health and Indigenous Wellness and Addictions Prevention programs are unique to the province.
Come visit us at the First Peoples' Centre Student Lounge!
---
Canadore College in Costa Rica: Cultural Awareness Experience 2023
A cohort of Indigenous Students from Canadore College had the opportunity to receive a unique learning experience in Costa Rica along with earning a Business and Cultural Awareness micro-credential through Castra Carazo University. With the support of the Global Skills Opportunity Fund through Colleges and Institutes Canada, Canadore's Indigenous students visited San Jose to learn about culture and history, the Nicoya Peninsula's Blue Zone, considered a place where the healthiest people live and boasts the second highest concentration of male centenarians, and to Guatuzo to participate in the Maleku Indigenous cultural experience. We are looking forward to developing our relationships with our new partners in Costa Rica over the next several years.
CASA – Canadore Aboriginal Students Association
All First Nation, Inuit, and Metis students are encouraged to be a part of the CASA team. CASA members are leaders in connecting students and creating our exciting and inclusive campus culture by presenting a diverse selection of events, activities and student success learning opportunities. CASA is a volunteer cored group and members will form a supportive, coaching, inclusion relationship with FNIM students and the college community at large. To help peers learn college survival skills and learning strategies. The overall goal is to encourage independent learning, healthy lifestyles and a satisfying memorable college experience. It's a lot of fun and we encourage participation.
Student Self Id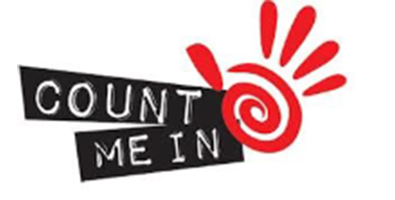 Students who have self identified as FNMI (First Nation, Metis, Inuit) will be included in the First Peoples' Centre (FPC) email list which will be used to notify students of upcoming scholarships, bursaries, employment, peer mentorships and special events. This includes the contact information from students attending Canadore College.
Canadore College's First Peoples' Center has made the commitment to provide Indigenous students with a culturally supportive learning environment. Student success, cultural events, programs and activities will be promoted to our list of self-identified FNMI students. We do this to provide opportunities for FNMI students to enrich their post-secondary education experience by striving to make it a successful and memorable one.
Self-identified information will be used to aid in our current and long-term goals to develop and monitor existing programs and strategies so that we can stay current and to make changes where necessary. We are here to create a positive student engagement experience. All information collected will be not be released and will be gathered and used for internal purposes only.
If you did not self-identify through the OCAS application process please complete our online form to self identify and to sign up for the First Peoples' Centre mailing list.