Riipen is available for faculty working with students through in-class learning, online experiences and remote internships. Faculty can use the tool to select business challenges for students to solve, in real-time, that will enhance learning and better prepare them for the workforce. Riipen offers end‑to‑end support, including course project ideation and design, technical support and student onboarding and matchmaking with industry partners globally.
Read the Riipen One Pager to understand how Riipen can help you with integrating experiential education into your courses.
Riipen offers integration with iLearn. Please write to ace@canadorecollege.ca to connect your Riipen Course page to iLearn.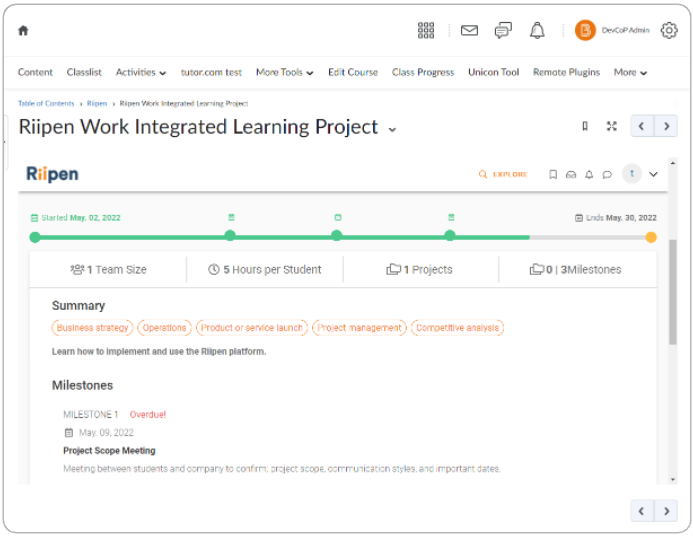 Steps for Educators to Get Started on Riipen:
Write to

Experiential.Learning@canadorecollege.ca

to let us know you would like to adopt Riipen.

After receiving confirmation from ACE, join the School Portal as an educator.
You will be able to book a technical onboarding with Riipen's team. They will help draft your course posting, then ensure you are comfortable using the platform and help connecting your course with Riipen's live marketplace.
Once published to their marketplace, Riipen will get to work by providing tailored recommendations for your course from their robust network of over 19K employers from over 6 countries!
You will request and approve the company projects that you want to pair with students.
The students start working on the projects on a timeline you determine.