All Stories
Nursing Alumna wins award
Apr 27, 2017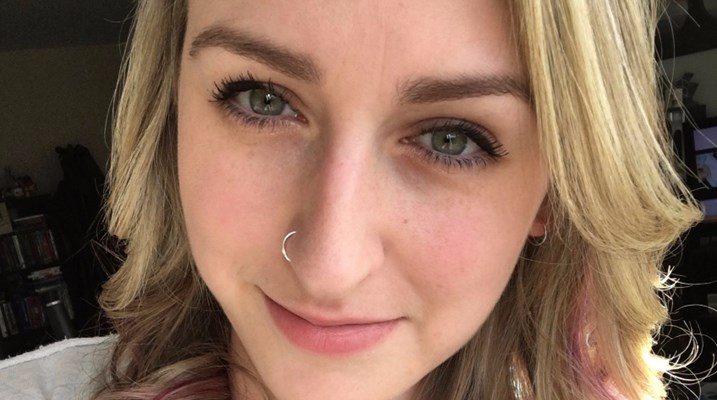 Congratulations to alumna Heather Murphy (BScN'12), on earning the Clinical Instructor of the Year award from the Council of Ontario University Programs of Nursing.
Murphy, a graduate of the Collaborative Canadore College Nipissing University Bachelor of Science in Nursing program, currently works at Orillia Soldiers' Memorial Hospital in the Paediatrics and Neonatal Intensive Care Unit. She has been a clinical instructor, working with York University students, since 2016.
The Clinical Instructor of the Year award recognizes a clinical instructor who has demonstrated outstanding performance in her/his role as a clinical instructor with nursing students. This award publicly acknowledges the essential contributions that a nurse in a clinical instructor role makes to professional nursing education.
Murphy was nominated for the award by her students and the director of the School of Nursing at York University, Mina Singh.
Relatively new to the clinical instructor role, Murphy was surprised and honoured to have received the award. She cites Registered Nurse Dominique Lauzon at the North Bay Regional Health Centre as a mentor who had an impact.
"She really was passionate about her work and made us feel passionate about what we were doing. I knew that if I ever were to have a clinical group, I would want to be like her," said Murphy.
Another professor who inspired Murphy was
Laurie Peachy
, who unknowingly helped solidify Murphy's future in Paediatrics.
"She was our Paediatrics professor and it was easy to see why she loved where she worked. I chose to take an additional Paediatric course in fourth year and applied to have an additional Paediatric rotation. I've always loved working with kids and I am so incredibly grateful to be able to do this on a daily basis," said Murphy.
Regarding the Clinical Instructor Award, Murphy remembers how terrified her students were to be working with children.
"Some had never held a baby before," she recalls. "I wanted them to enjoy their experience. In Paediatrics, there can be downtime, so I made sure we had case studies and skill drills to run through to ensure they received the most out of their placement. By the end, they all enjoyed Paediatrics even though some still found children scary to work with. The award means that they enjoyed their time learning from me as much as I enjoyed teaching them."
---
---