Making the transition to college can be exciting yet challenging. We are here to support you through your experience!
How Can We Help?
We're here to connect you to the appropriate services both on and off campus, come up with solutions for any challenges and barriers, and provide the best support we can in order to help you achieve your goals both academically and personally.

We also help facilitate campus celebrations, promote various campus events, offer customized classroom presentations and workshops, preferred name change requests, and much more!
---
Access and Inclusion Features:
Youth in Care Bursary
Canadore College and Nipissing University are helping to improve access to post-secondary education for youth placed in the care of the Canadian Children's Aid Society through the Youth in Care Bursary. There are up to five bursaries per year to youth currently or formerly in foster care.
---
Outloud North Bay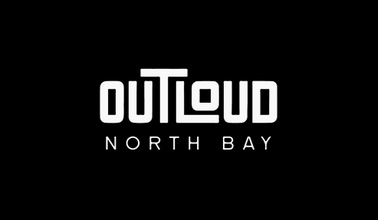 OUTLoud North Bay supports the health and wellbeing of the 2SLGBTQA+ youth and allies of North Bay and surrounding communities, through workshops, professional services, collaborations, and a safe space.
We are proud supporters of OUTLoud North Bay!
Meet Erin!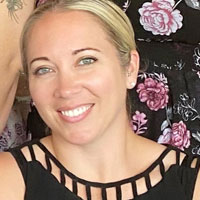 Hello everyone,
For those of you who don't know me, my name is Erin Plourde (pronouns she/her) and I am the Access and Inclusion Coordinator here at Canadore College.
My role as coordinator is to support you, connect you with appropriate services both on and off campus, assist you with navigating any barriers and challenges that may arise and provide you with the best support possible so you can achieve your goals both personally and academically.
I facilitate various campus events/awareness days, assist with preferred name changes and offer programing for First Generation students.
For those wondering about preferred name changes…. we can be process these requests before you even get here!
I also want to mention that Canadore is offering a "youth in care bursary" for individuals who have been placed in the care of Children's Aid Society at some point in their life. If you believe this applies to you, please reach out to me.
If you don't know where to start? Connect with me, I'm here to help.
Erin Plourde (She/Her)
Access and Inclusion Coordinator
erin.plourde@canadorecollege.ca
705.474.7600 ext. 5134
Events and Important Dates
2023 Convocation Ceremony - Aviation Campus
Convocation Ceremony - Aviation Campus
View More Important Dates
Access and Inclusion can help facilitate a name change request on your behalf. This can be processed prior to your program beginning, or at any point throughout your time with us at Canadore. It is extremely important to us to ensure that you are identified properly in our hallways, classrooms, and all other extensions of our Canadore community.
When successfully carried out, your dead name/legal name will be changed to reflect your preferred name on all of your front facing online learning components.
This will include:
Class lists
Discussion Boards
Drop Boxes
iLearn student profile
Note:
Additionally, one's preferred name can be reflected on your bus pass/student card! If you're able to login to Self Service ahead of your program start, please update your account information and your bus pass/student ID will be produced with your preferred name. If you weren't able to do so ahead of time, please reach out to Access and Inclusion and we'll help you to be re-issued a new ID card.
If a student decides to change their name legally our admissions team can facilitate a system wide change for all of their college documentation (transcripts, diplomas, etc.) – at that point in time, Access and Inclusion can help facilitate this process with student consent.
Want to start an initiative, influence change or have a celebration on campus?

Contact:
Erin Plourde
my pronouns: she/her
Coordinator of Access and Inclusion
Erin.Plourde@canadorecollege.ca
705.474.7600 ext 5134