All Stories
Canadore College Honours National Day for Truth and Reconciliation
Oct 1, 2021 | Cindy Males, Public Relations and Communications Specialist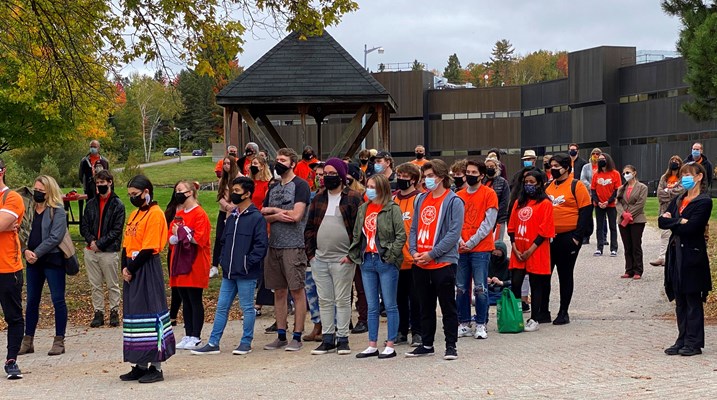 Dressed in orange shirts, Canadore College students and staff took time to pause and reflect on the history of Canada's residential school system. A ceremony to commemorate the first National Day for Truth and Reconciliation was held by the pond at the College Drive Campus.
"Today was beautiful," said student Lexie Mitchell. "Today was a day to really think and acknowledge where we are, and who I am as an Indigenous person -- a second generation residential school survivor who has dealt with the suicide epidemic, dealt with the missing women. It's a very powerful day today."
September 30 became known as Orange Shirt Day back in 2013. It is designated as a day to educate people about the residential school system and the impact it continues to have on Indigenous communities more than a century after it began. The inspiration for Orange Shirt Day came from residential school survivor Phyllis Webstad who, on her first day of residential school at six years old, had her clothes taken away, including the new orange shirt her grandmother had bought her. The orange shirt has come to symbolize the loss of identity and culture to the residential school system. Canadore has formally recognized the day for the last five years.
Beginning this year, in light of the discoveries of unmarked graves near former residential school sites, September 30 will be known has the National Day for Truth and Reconciliation, a day to stop the pace of everyday life and consider the significance of Truth and Reconciliation and the history behind Orange Shirt Day.
"I was really happy when I found out they were doing this," said student Destiny Jacques. "As an Indigenous person I want to get more in touch with my culture and my roots.
"I learned about the residential schools in school, but I never really knew who in my family was a part of it. I know down the line, something happened in my family, and it's affected my life," said Jacques.
"I've never had one of these done before," said Lexie Mitchell. "I've worn orange shirts every year, but I've never been to an actual ceremony before. Today was very beautiful, and I am very proud of Canadore for this today."
"I was thinking about my grandfather," said student Mitchell Sutherland. "He passed on last summer. During his childhood, he was brought up in a residential school."
"I would love to go back in time and change things, but we can't do that. There's nothing we can do about the past now, all we can do is move forward and try to improve as a country and as a people, and just live your life the best you can."
"I want to do more research about my culture, and I want to really be proud of where I come from, instead of being ashamed because of what happened," said Destiny Jacques. "I'm going to go forward and learn more, and I'm going to live and be proud. I think today really changed my life."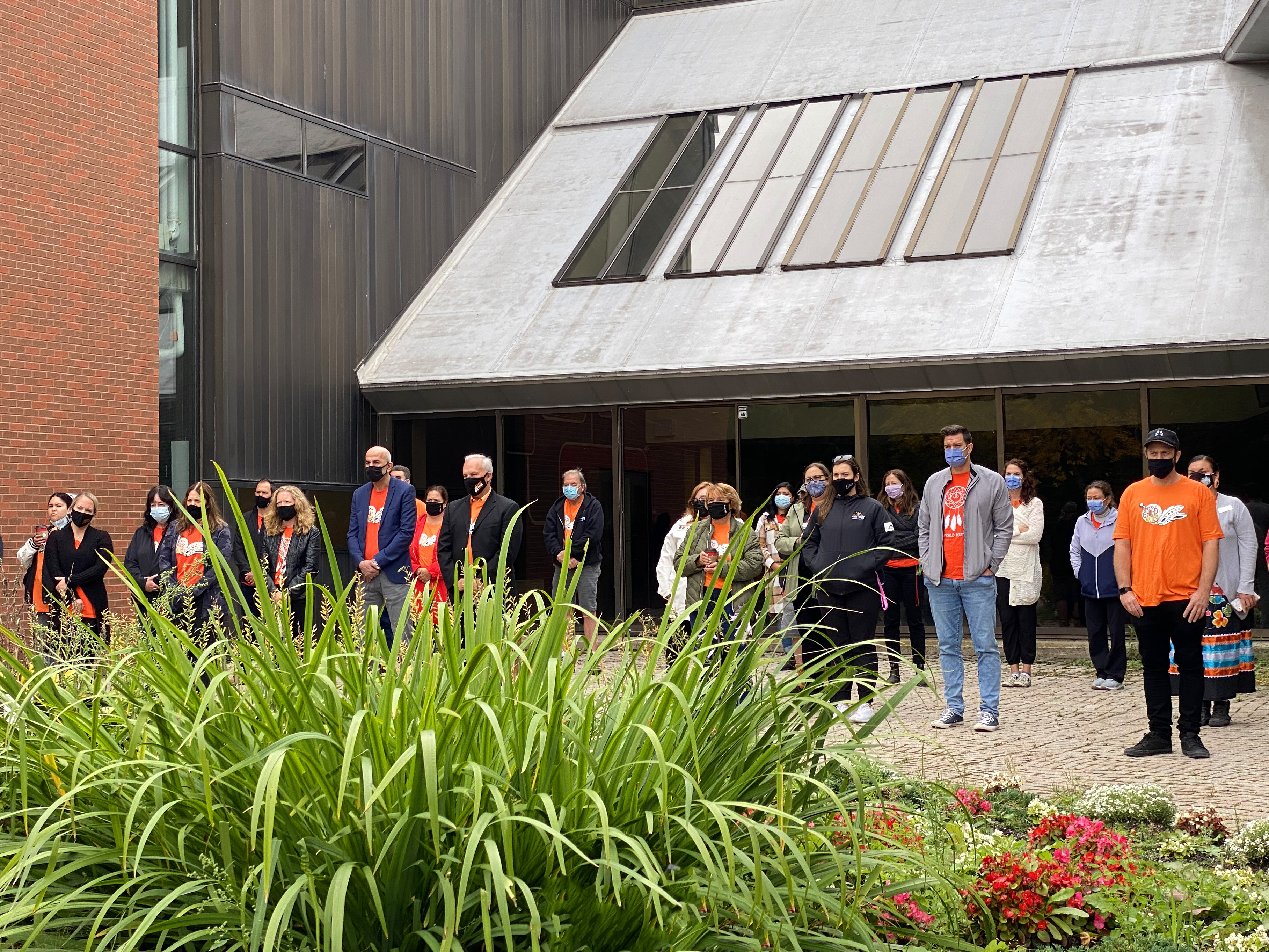 #College Drive #First Peoples' Centre #Indigenous Studies #sustainability
---
---