All Stories
Canadore College Announces Lifelong Career Support
Jun 6, 2018 | Canadore College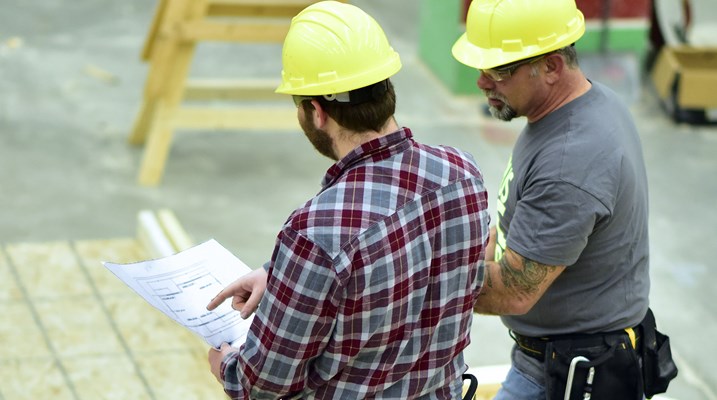 (NORTH BAY, ONT.) – This week, Canadore College is launching a new Centre for Career Development designed to provide students and alumni with lifetime career support.
According to the latest key performance indicators, Canadore's students rate the college above the provincial average – at 91.4 per cent -- when it comes to programs providing them with the knowledge and skills they require to be employed within their field but they also voiced a need for additional support in job searches.
"Our programs do an amazing job of providing skills-intensive experience in the classrooms and labs," said Ryan Drouin, manager of the Centre for Career Development. "Getting them equally prepared and confident for an increasingly competitive job search is a priority and often-times it does not come easily to a student or even most seasoned professionals."
The Centre for Career Development will offer tactical help for job candidacy, such as resume, and cover letter skills, but it will also focus on the development of soft skills, which employers have identified as a significant gap in today's employee pool.
According to Drouin, soft skills – problem-solving, adaptability, time management, organization, and oral communication – are common to every occupation. He goes on to say that increasing these proficiencies in students is a multi-faceted long-game and is most efficiently attained through experience. Students can sign up for dozens of experiential learning opportunities delivered in collaboration with community-based partners and employers.
This work-study model also provides employers with an opportunity to connect with up-and-coming talent. It also allows for students and employers to get to know one another better and determine if the relationship is an ultimate fit for both and organizationally.
In addition, the centre encompasses a mentorship program, pairing students with experienced professionals based on their program of study to empower them to achieve their career goals.
Also under the career centre's umbrella is the existing On-Campus Entrepreneurship Activities (OCEA) program, which organizes various initiatives that foster and encourage an overall sense of entrepreneurial development and innovation through awareness, educational activities and events.
Employers interested in becoming engaged with Canadore's Centre for Career Development for job postings, the mentorship program or workshop deliver opportunities should contact Ryan Drouin at ryan.drouin@canadorecollege.ca or 705.474.7600 ext. 5826. Students and alumni can access a host of resources and supports by contacting Trina St. Jacques at trina.stj.acques@canadorecollege.ca or 705.474.7600, ext. 5143.
"Our work won't be done until our graduates are the most sought after by industry," said Drouin.
Next week, Canadore College will be hosting its convocation ceremonies. Over 1,000 students will be graduating from programs of applied learning and entering the workforce. They will join 44,000 alumni working across the globe.
Canadore College trains people through applied learning, leadership and innovation. It provides access to over 75 full-time quality programs and has outstanding faculty and success services to students from nearly 400 Canadian communities and 15 international countries. The College and its students add nearly $244 million to Nipissing Parry Sound Service Area economy. Approximately 1,000 students graduate from Canadore each year, and they join 44,000 alumni working across the globe. Canadore receives less than 50 per cent of its traditional funding from the provincial Ministry of Advanced Education and Skills Development and relies on its own innovation and entrepreneurial endeavours and generous donors for the balance.
For more information, please contact: Jessica Charette at 705.475.2538 or jessica.charette@canadorecollege.ca; Carrie Richmond at 705.474.7600, ext. 5216 or carrie.richmond@canadorecollege.ca
#Collaboration #Employer Services #Experiential Learning #General #New #Profile #Programs
---
---