All Stories
Canadore Dental Hygiene Students Giving Back
Apr 6, 2017 | Canadore College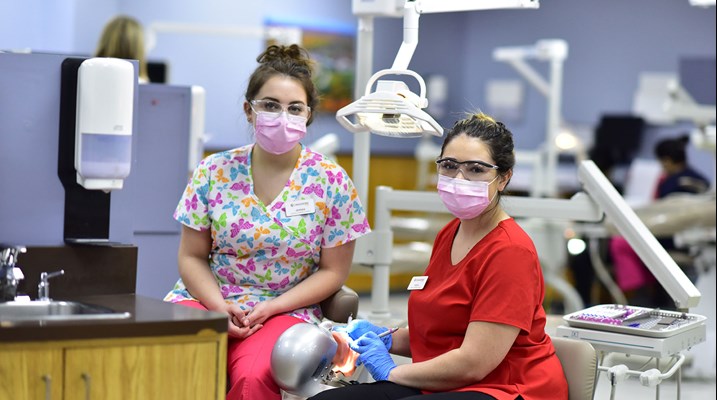 (NORTH BAY, ONT.) – This Saturday, Canadore College's Dental Hygiene students will be working alongside registered dental hygienists to provide free oral care.
The Gift from the Heart initiative is a nation-wide campaign focused on delivering services to members of the public who are under-serviced, neglected, without dental insurance, or on a fixed income.
"What's in your mouth says a lot about your overall health," said Claire Barker, coordinator and professor in the dental hygiene program. "Oral health plays an important part in being able to detect early signs and symptoms to some of the most dangerous diseases. Visiting a dental hygienist regularly can save lives."
The campaign was founded in the spirit of registered dental hygienists giving back to the community at no cost.
Nearly 30 second- and third-year dental hygiene students, staff and faculty are volunteering with a local dentist and 10 registered dental hygienists from the community in order to provide free services to approximately 20 pre-booked clients.
Students regularly offer free dental hygiene services to the general public in Canadore's in-house dental hygiene clinic as a part of their skills training as a part of a three-year advanced diploma.
Date: Saturday, April 8, 2017
Time: 9 a.m. - 1 p.m.
Location: Dental Hygiene Clinic (Room C320), College Drive Campus, 100 College Drive, North Bay, Ont.
Canadore trains people through applied learning, leadership and innovation. It provides access to over 75 full-time quality programs and apprenticeships with outstanding faculty and student services. The College and its students add nearly $290 million to the regions of Nipissing and Parry Sound. Approximately 1,000 students graduate from Canadore each year, and they join 43,000 alumni working across the globe.
For more information, please contact: Jessica Charette at 705.475.2538 or jessica.charette@canadorecollege.ca; Carrie Richmond at 705.474.7600, ext. 5216 or carrie.richmond@canadorecollege.ca
---
---