All Stories
Canadore Employee Wins Technology Award
Feb 20, 2019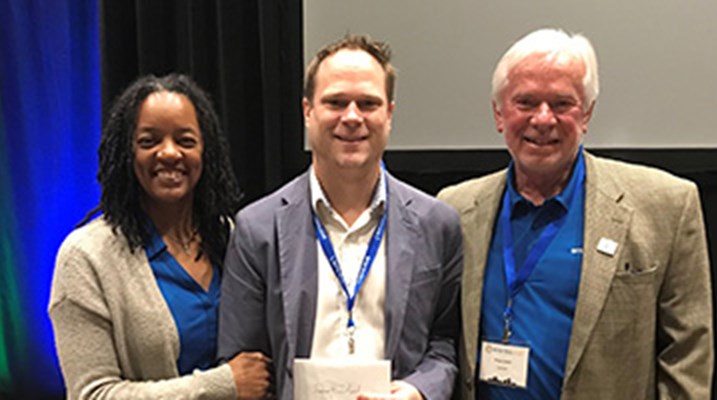 Last week, a Canadore College employee was recognized for a prestigious award for innovation in North Carolina.
Terry Thomason, Canadore's Institutional Research and Strategic Analyst, is this year's Informer Business Intelligence Award winner.
Thomason was selected because of how he and the Canadore team are creatively using Entrinsik's Informer software for data analytics, business process improvements, and decision making.
Benefits to the college by using the software, Thomason said, is the ability to track applicant conversion rates. He said the data has been integrated into Canadore's recruitment plan for the next academic cycle.
"We have launched dashboards that have generated reports on application and registration market share, recruitment planning, program reviews and real-time enrolment data," Thomason said.
Thomason was presented his award on February 19 at Entrinsik's 2019 Customer Conference, in Raleigh, NC, where he also gave a special presentation.
"This software allows Canadore to integrate our data using a single platform to create a cohesive data hub for self-service data analysis across our organization. It allows staff to answer their own questions and make more informed, data-driven decisions as well as allowing for quicker decision making, increased data transparency and collaboration between departments," said Thomason.
About Entrinsik
For over 30 years, Entrinsik has offered innovative, award-winning information management solutions built on modern technologies designed to help organizations streamline operations, cut costs and grow revenue. For six consecutive years, Entrinsik has been selected as a member of the DBTA 100 highlighting the 100 Companies that Matter Most in Data. Entrinsik software receives consistently high rankings on 3rd party software review sites. https://entrinsik.com.
---
---