All Stories
North Bay Film Festival to Showcase Student Talent
Sep 30, 2016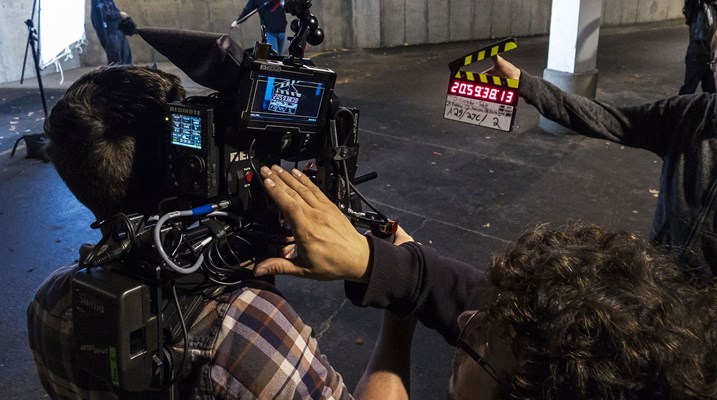 (NORTH BAY, ONT.) – This weekend's North Bay Film Festival will be showcasing the talent of Canadore College's School of Media Arts.
Digital Cinematography recent graduate Emily Martin, and current students Daniel Couchie, Dale Carrigan and Tyler Levesque will have their short films showcased throughout the weekend.
Martin's short drama, Exploit is a psychological thriller about a woman who is trying to endure a media fallout after surviving a murderous rampage.
Camani, Carrigan's short documentary took two prizes at the best in shorts at Cinefest Sudbury earlier this month. A short documentary, a portrait of artist Peter Camani, a creator of avant­-garde structures and thought provoking paintings that captivate his perception of our global unity and social hierarchy.
Couchie's Normie is a short drama depicting the story of a young man teetering on the brink of insanity. We he accept help from his loved ones or embrace the blossoming madness within.
The story of about euphoric recall in the mind of an addict is portrayed in Sugar, the work of Levesque.
Student productions will proudly be screened in advance of feature films over the course of the festival schedule and the the Student Emerging Filmmaker Award will be presented October 2 at 5:30 on the Lake Nipissing Boat Cruise.

Canadore trains people through applied learning, leadership and innovation. It provides access to over 65 full-time quality programs and has outstanding faculty and student services. The College and its students add nearly $290 million to the regions of Nipissing and Parry Sound. Approximately 1,000 students graduate from Canadore each year, and they join 43,000 alumni working across the globe.
---
---