All Stories
Panther Men's Volleyball - Sudden Death Playoff
Feb 16, 2017 | Canadore Panther Athletics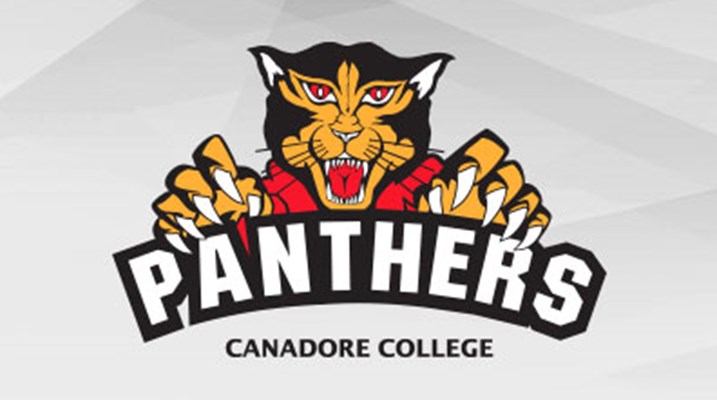 For the second time in the last three seasons the Canadore men's volleyball team will host Sheridan College in a sudden death playoff, with the winner advancing to the OCAA Championships on February 22-25, 2017 in Hamilton, ON.
After finishing the regular season with a record of 11-7 the Panthers head into Saturday's matchup as the 3rd seed in the eastern conference against the western conference 6th ranked Bruins.
Head Coach, Mark Hopper is proud of what his team has achieved to this point in the season.
"The men have worked extremely hard this year and are excited to have the opportunity to face a valid opponent like the Sheridan Bruins. "
"Finishing third in the eastern conference is an accomplishment but this team had a goal of making it to the provincial championships from day one and with a solid week of practice we hope to bring that goal to fruition" added Hopper
Game time is set for 6:00pm on Saturday, February 18th in the Education Centre Gymnasium.
PANTHER MEN'S BASKETBALL
The Canadore men's basketball team will host Georgian College on Friday night at 7pm.
With a win, the Panthers will have a shot at the post season along with five other teams vying for two playoff spots.
Friday's game will mark the last regular season game for three graduating players who have been with the team since its resurrection 5 years ago. (Tarez Hepburn, Santo Dak and Brandon Farquarson)
Head Coach Stacy Gallagher expects Friday's game to be an emotional one.
"It will be an emotional night for me and for the guys. Their passion and dedication to our program will help fuel their fire to win our last home game"
---
---