All Stories
Panthers Women's Volleyball Earns Opening Split
Oct 23, 2016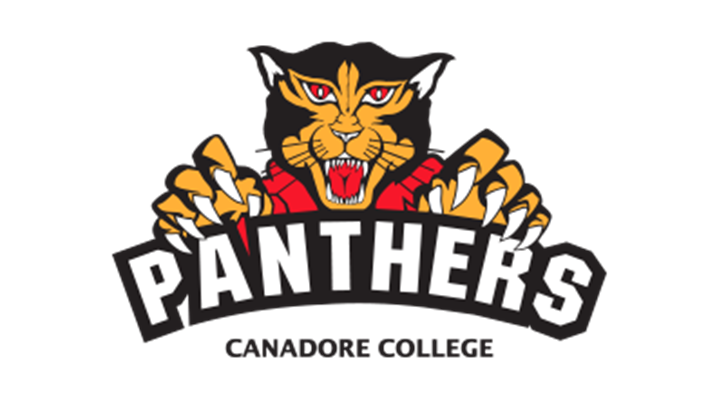 NORTH BAY, Ont. – The Canadore Women's volleyball team opened up their 2016-17 OCAA season with a win over the Fleming Knights (Peterborough, ON).
In the opening set the Lady Panthers took take of advantage of their speed to win the first set by a score of 25-21. The second and third set was much the same as the Lady Panthers serve pressure and defense seemed to be too much for the Knights. Morgan McDonnell (Innisfil, ON) led the way with 10 kills and 3 stuff blocks. Jess Venhuizen (London, ON) added 6 kills and 12 digs.
On Sunday, Canadore faced a familiar opponent in the Durham Lords. The Lady Panthers came out of the gates slowly losing the first set by a score of 25-13 and the second set 25-20. In the third, the Panthers battled back to take the set 25-23 before eventually running out of gas in the fourth and losing 25- 11. Emma Vanderlee (North Bay, ON) and Cassie Rivard (North Bay, ON) paced the offense with 7 kills each.
Canadore head coach Andrew Nicholson knows the Panthers have a lot of learning still to do. "This was a learning weekend for us. On Saturday we were introducing our young squad to OCAA volleyball and we showed great perseverance to sweep Fleming.
Sunday was a different type of learning experience; facing the defending Eastern Champion Durham Lords, we learned that sticking to a game plan was important at the OCAA level." "Today we deviated from our plan too often and allowed the powerful hitters of Durham to get free swings. When we stuck to the plan we competed".
The Lady Panthers are in action next October 30th at 1pm against Georgian College at the Education Centre Gymnasium.
---
---