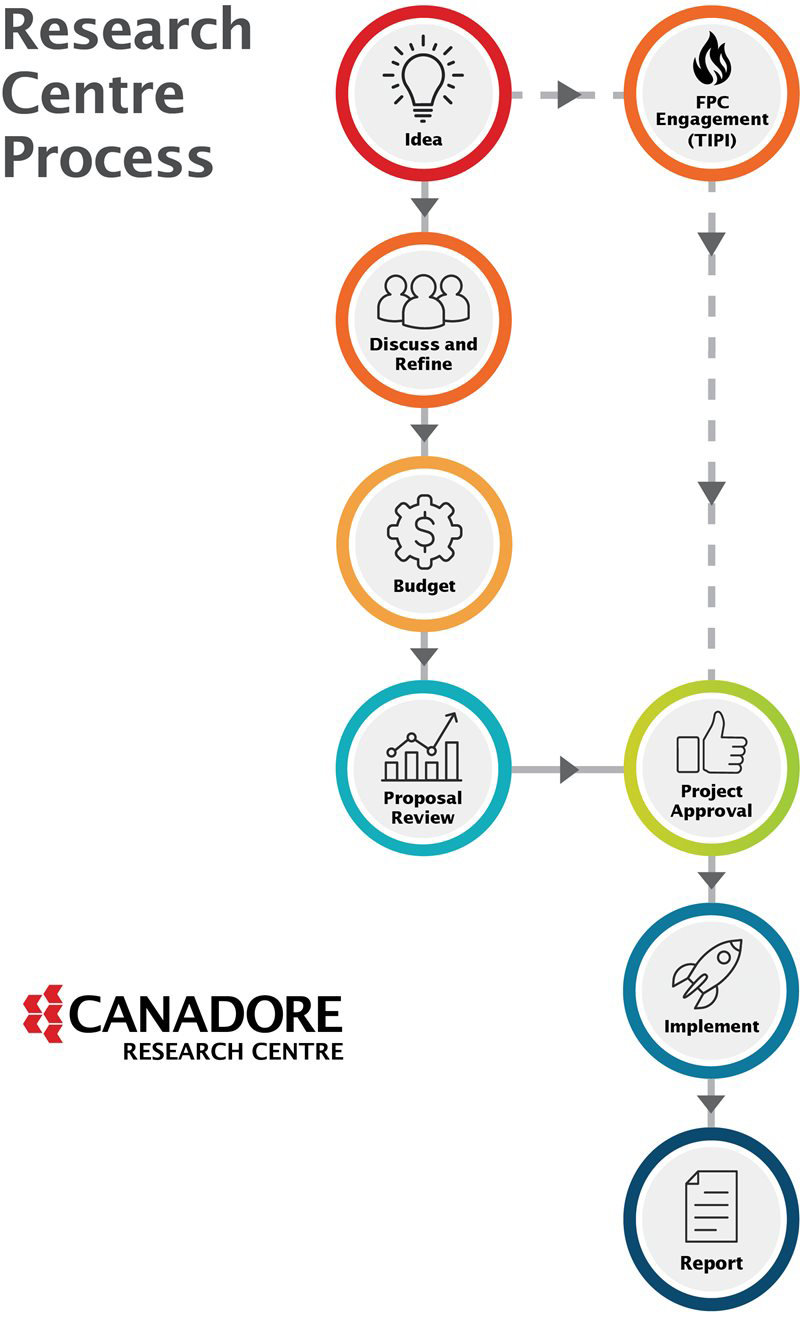 Research Announcements and Updates:
Biotechnology and Genomics Partnership
---
Canadore's Public Statement on the Annual Commercialization Plan
Canadore College remains flexible and nimble to the ever-changing needs of the industry and community. The College invests in technology that is not only relevant to academic programs but to our research partners also. Our applied programs, research, scholarship and entrepreneurial endeavours contribute to the creation of a strong, vibrant and globally competitive workforce, generating new applications of knowledge and increased learning opportunities for students and staff. These learnings empower individuals to address complex problems and lay the groundwork for future generations to tackle the challenges of tomorrow.
We work with community and industry partners readily in addressing their challenges to develop solutions that best meet their needs. The College works to support our partners but encouraging and motivating faculty and staff in creating and sharing knowledge and expertise in the development of research-based solutions. This knowledge is carried through to the classroom where students experience up-to-date and relevant industry-based knowledge or have opportunities to engage in a variety of experiential learning opportunities whether in class or project-based. And while our faculty and staff bring a breadth of knowledge to the project, the Research Centre works in tandem with the project team to secure funding and link to outside agents in the development of solutions. To continue to lead, we must aggressively pursue external resources and partnerships that give us the platforms necessary to develop solutions and create mutually beneficial opportunities. We will seek like-minded partners to expand our scope and our reach to support multidisciplinary approaches and forge new partnerships with the public and private sectors.
Canadore has identified key strategic objectives in the new Solution 2026 plan. Of relevance are the following:
Position Canadore as a solution provider for all levels of government and the broader public/private sector to increase commercial research.
Focus our energy to ensure responsiveness to the job market through the rapid evolution of programs, services and applied research and a strong focus on entrepreneurialism.
Expand our network of partners in the public and private sectors to facilitate learning and applied research pathways.
Be a key stimulus and partner in the economic development of our region and province through strong community connections and partnerships
In meeting these objectives, the College will work with its existing approach to engaging with community and industry partners by linking them with faculty and staff expertise, student experiential learning opportunities, and key members of the broader innovation community to move the solutions developed forward.
---
Are you a community partner or business that has a concept for an applied research project involving one of our programs? Please contact us at Research.Centre@canadorecollege.ca