All Stories
Canadore College to Celebrate in Grenada
May 4, 2017 | Canadore College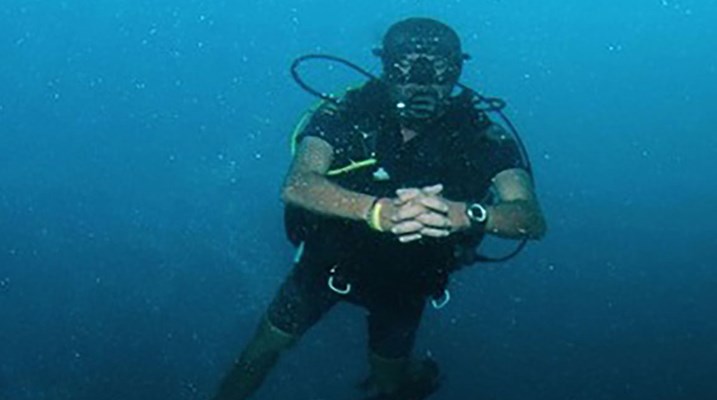 (NORTH BAY, ONT.) – Tomorrow, representatives from Canadore College leave for T.A. Marryshow Community College (TAMCC) in St. George's, Grenada to celebrate their partnership and the grand opening of their new campus.
The trip commemorates nearly three years of work carried out with fellow contributor, Cégep de la Gaspésie (Gaspé, Que.), that oversaw the development of comprehensive environmental sustainability practices and programming, including course curriculum design and syllabus development required to meet the requirements of the Grenada's National Training Agency. Canadore has also done extensive work with TAMCC executives and employees to develop stronger student services and marketing practices.
Canadore professors Derek Erickson and Samantha Hornell have been involved in the project since the very beginning.
"It's exhilarating to see how the many moving parts of this partnership have come together," said Erickson. "My colleagues and I have thoroughly enjoyed working with the folks at TAMCC and the people of Grenada. Like we intended, we are confident that the work we have put in will result in a world-class environmental program that will benefit everyone."
Erickson and Hornell will be arriving in Grenada this weekend to help install and train TAMCC employees on Canadore's $60,000 equipment donation to the new campus, which ranges from safe drinking water technology to polarographic multi-meter probes and everything in between.
Following the finalization of a memorandum of understanding that facilitates student and faculty exchange programs between the institutions, professor Jeremy St. Onge will also be headed to Hillsborough in Carriacou, one of the Grenadine Islands, with four students from Canadore's School of Environmental Studies. The students will earn credit for Canadore's marine conservation field camp course, obtaining their Professional Association of Diving Instructors (PADI) open water certification and conducting reef research over a two-week period.
"It has been my privilege to work on this very meaningful preparedness and capacity-building work, said Shawn Chorney, vice-president of enrolment management, Indigenous and student services at Canadore College. "The collaboration was focused on bolstering economic growth, jobs and social equity and there are already positive indicators to suggest the project's success in this way."
Professors Erickson, Hornell and St. Onge and their students will also be joined by Mary O'Farrell-Bowers, Canadore's vice-president of academic to celebrate the grand opening of TAMCC's Mirabeau Campus next week.

The College's work in Grenada has also led to an articulation agreement with St. George's University, enabling qualified Canadore graduates to earn their Bachelor of Science degree at the university in marine, wildlife, and conservation biology.
Canadore College's partnerships with institutions in the Caribbean has grown out of the Colleges and Institutes Canada (CICan) Caribbean Community (CARICOM) and the Caribbean Association of National Training Agencies (CANTA) initiative to launch the CARICOM Regional Technical Vocational Education and Training (TVET) Strategy for Workforce Development and Economic Competitiveness.
Canadore College trains people through applied learning, leadership and innovation. It provides access to over 75 full-time quality programs and has outstanding faculty and student services. The College and its students add nearly $290 million to the regions of Nipissing and Parry Sound. Approximately 1,000 students graduate from Canadore each year, and they join 43,000 alumni working across the globe.
For more information, please contact: Jessica Charette at 705.475.2538 or jessica.charette@canadorecollege.ca; Carrie Richmond at 705.474.7600, ext. 5216 or carrie.richmond@canadorecollege.ca
#Enviro and Biotech #Experiential Learning #International #Research
---
---