All Stories
Canadore Men's Basketbal Wins Big
Jan 29, 2017 | Canadore Panther Athletics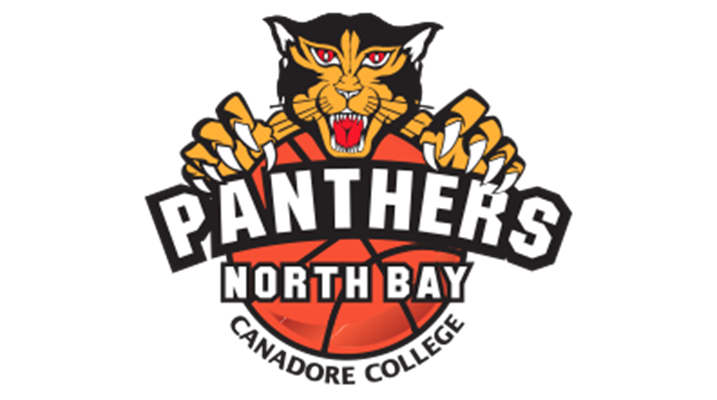 (NORTH BAY, ON) - Canadore College Men's Basketball had a big weekend playing Durham on Saturday and Fleming on Sunday.
On Saturday the Men's Basketball team put on a fight again Durham. With the first quarter ending in a tie 18-18 the crowd knew it was going to be a good game.
By halftime Durham took the lead with 39-36.
Canadore then took it right back scoring 59-57 during the third quarter.
Points going back and forth between Canadore and Durham. Now tied, Durham took a hold of the ball with 4 seconds left on the clock and sunk a 3-pointer. Canadore push hard with seconds left but did not end up taking the win. Final score of the game was 85-82.
Tarez Hephurn was on fire during the game getting 28 points, and Kemel Archer put on a solid game finishing with 18 points.
Canadore did not slow down during their game on Sunday. The Men played Flemming, and put everything they had on the court.
Canadore started off very strong during the first quarter leading Flemming 24-10.
Nothing was slowing down the Panthers, and by halftime the score was 46-19 for Canadore.
With still leading the game, the Panthers won the third quarter 70-39.
Flemming started to put on some pressure with a few 3-pointers but Canadore held it together to bring home the win with the final score of 87-69.
All the Panthers put on a great game showing the crowd about what true teamwork really is. Tarez Hepburn led the scoreboard with 14 points, Daniel Smalling with 12 points, and three other fellow Panthers getting 11 points each (Kemel Archer, Marcos Clennon, and Will Konybai).
The Panther's Men's Basketball's next home game is February 4, 2017 1:00pm against George Brown in the Education Centre Gym.
For more information and to support your Canadore Panthers visit www.canadorecollege.ca/athletics or follow us on Twitter @CanadorePanther.
---
---