All Stories
Meet our Student Researcher - Samantha Shier
Jan 6, 2023 | Research Centre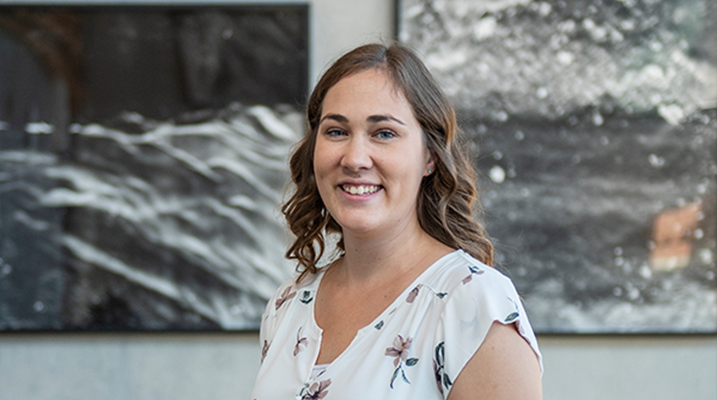 Student Researcher Profile: Samantha Shier
Samantha Shier graduated from Canadore College's Practical Nursing program in 2013 and has worked as a nurse for the past nine years. In 2021, she decided to return to school and graduated from the Office Administration Program at Canadore with the program achievement award in October 2022. As part of her program, Samantha was required to complete a two-week placement in July and chose the Research Centre to complete her experiential learning. She was then hired part-time in the Research Centre to support general administrative tasks and special events. Samantha was involved in several tasks in the Research Centre, including but not limited to policy tracking, spreadsheet creation, project input and tracking, overall project database management, process documentation, scheduling and taking minutes of meetings, and more recently, working to support the TEDxCanadoreCollege event in October of 2022.
For Samantha, the experience in the Research Centre was valuable. Initially, her professor thought this would be a tremendous high-skilled opportunity for her, and not knowing what the Research Centre at Canadore was, she decided to engage. As a result, she was grateful for the opportunity. During her placement in the Research Centre, she was able to use all of the skills she learned in the Office Administration program, such as creating, formatting, and maintaining excel files, assisting in planning an event, and editing documents. As a result, she was able to develop and further her skills to use in the workplace. In gaining this opportunity, Samantha "realised that applied research impacts our everyday lives. It is all around us and influences positive changes in personal performance, workplaces, cities, and other aspects. There are people constantly researching and trying to find solutions or advancements." For Samantha, being a part of the TEDxCanadoreCollege team and gaining the experience of assisting with a successful event was the most rewarding aspect of her time with the Research Centre.
In providing advice to current and future students, Samantha recommends being organised: "Organization is significantly important and don't be afraid to ask for help if you need it." When it comes to research, she states that "there is a tremendous amount of work that goes into each research project" and that students should try and understand the variety of projects happening because of the many opportunities to participate in and learn. The experience in research can help enhance your skills and be workforce-ready overall.
---
---