All Stories
Ontario colleges and McDonald's Canada ink groundbreaking agreement on business training
Aug 19, 2016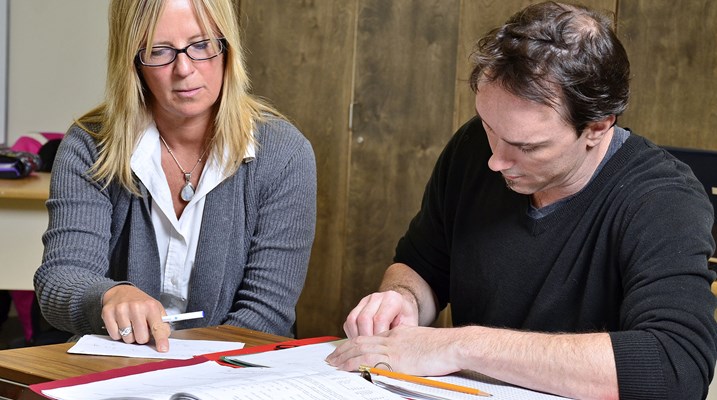 For the first time in Ontario, McDonald's employees can now receive credits towards a college business diploma, thanks to a new agreement between Colleges Ontario and McDonald's Restaurants of Canada Limited.
The agreement will create a province-wide partnership with McDonald's Canada, a leading Canadian business, to establish a prior-learning recognition system. McDonald's employees, who have completed specific McDonald's training, will be eligible to be granted the equivalent of first-year credit for a business or business administration program at one of twenty-four (24) public colleges in Ontario. This may lead to significant cost-savings for eligible employees by reducing the number of courses and time required to earn a diploma – with potential savings of up to $4,500.
"This is a win-win program for everyone," said Mary O'Farrell-Bowers, Canadore College's vice-president of academic. "Today's students work very hard on multiple fronts, from getting good grades to concurrently working to afford a postsecondary education. For learners who have worked at one of our five regional McDonald's restaurants, Canadore is pleased to now be able to recognize their training, commitment, dedication and experience towards a formal provincial credential."
The program is now available for McDonald's employees across Ontario. McDonald's Canada currently offers a similar program in B.C. with the British Columbia Institute of Technology and is also exploring programs with other postsecondary institutions across the country.
"McDonald's and its independent franchisees are committed to providing opportunities for people to learn life skills that will set them up for success – skills such as leadership, communications, hospitality and profit management," said Sharon Ramalho, Chief People Officer of McDonald's Canada. "We're so pleased to work with the colleges on this new program that not only recognizes the quality of McDonald's training, but also empowers employees to apply the skills they've learned to reach their career and academic goals."
Across Ontario, twenty-four (24) public colleges have agreed to grant recognition for first-year business credit into the business diploma or business administration advanced diploma (or the relevant related program at each local college) to McDonald's managers who have successfully completed the management development program level 2, with some additional requirements. This means that employees will have the opportunity to directly enter a second-year business diploma or business administration advanced diploma program.
Locally, the agreement includes the business and business accounting diploma programs, however Canadore College intends to also facilitate easy credit transfer into its business fundamentals, law clerk, office administration and public relations programs.
"We're thrilled to offer such an amazing program with McDonald's Canada," said Linda Franklin, the president and CEO of Colleges Ontario. "This unique arrangement marks a new way of thinking about how employees can get access to further education and training without repeating learning they have already acquired. It's the type of innovative partnership that colleges and businesses will be doing more of as Canada looks to strengthen its workforce and its economy."


About Canadore College
Canadore trains people through applied learning, leadership and innovation. It provides access to over 65 full-time quality programs and has outstanding faculty and student services. The College and its students add nearly $290 million to the regions of Nipissing and Parry Sound. Approximately 1,000 students graduate from Canadore each year, and they join 43,000 alumni working across the globe. CanadoreCollege.ca
About Colleges Ontario
Colleges Ontario is the advocacy organization for the province's twenty-four (24) public colleges. Colleges Ontario advances policies and awareness campaigns to ensure Ontario produces the highly skilled workforce that is essential to the province's prosperity. CollegesOntario.org
About McDonald's Canada
In 1967, Canadians welcomed the first McDonald's restaurant to Richmond, British Columbia. Today, McDonald's Restaurants of Canada Limited has become part of the Canadian fabric, serving close to three million guests every day. Nearly 90,000 people from coast-to-coast are employed by either McDonald's Canada or independent franchisees, and approximately 85 per cent of McDonald's 1,400 Canadian restaurants are locally owned and operated by these independent entrepreneurs. Of the almost $1 billion we spend on food, more than 85 per cent is purchased from Canadian suppliers. McDonalds.ca
For more information about McDonald's Archways to Opportunity program please visit www.ArchwaysToOpportunity.com
---
---