Dr. Ahmed Obaide, Vice President Academic
Dr. Ahmed Obaide was appointed Vice President Academic at Canadore College in 2019.
Obaide earned a B.Eng. (Hons) in Aeronautical Engineering from the University of Manchester in the United Kingdom, a M.Sc. in Aerospace Engineering from California State University, and a Ph.D. in Engineering (Knowledge) Management from the University of Salford, UK.
With over twenty years of progressive and diverse experience in post-secondary education, Obaide has a deep understanding of what it means to be an academic leader. He taught many courses at the undergraduate and graduate levels, supervised over 170 successful Masters Dissertations and 260 Graduation Projects, and held a number of administrative leadership positions that included Head of Department, Associate Dean, Dean, and Deputy Vice-Chancellor. In these roles, he provided leadership and support to a wide array of academic matters that ranged from strategic and operational planning, policy development, quality assurance, program development and accreditation, and teaching excellence to enrolment management, admissions and registration, student affairs, and partnerships.
Obaide's leadership of the academic division demonstrates strong focus on programs and credentials, teaching and learning, student experience, people, research and innovation, technology, and connection to community. As an international student in four different academic institutions and with a global experience of diverse student populations and workforce teams, Obaide truly appreciates the value of, and holistic approach to, Internationalization, particularly in the current knowledge economy. He led several successful initiatives in that arena and continues to strive for more.
Obaide is passionate about student success and is committed to academic quality and social responsibility.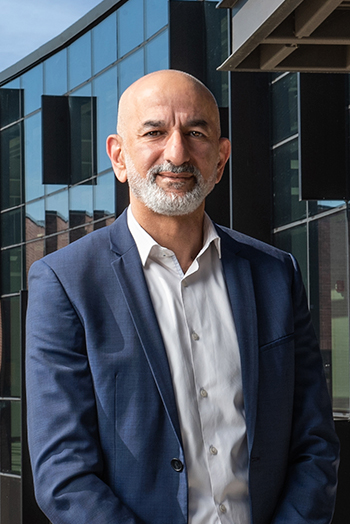 Dr. Ahmed Obaide
Vice President Academic

Office of the President
Ahmed.Obaide@canadorecollege.ca
705-474-7600 ext. 5255