All Stories
150 International Students Moving to North Bay
Apr 26, 2018 | Canadore College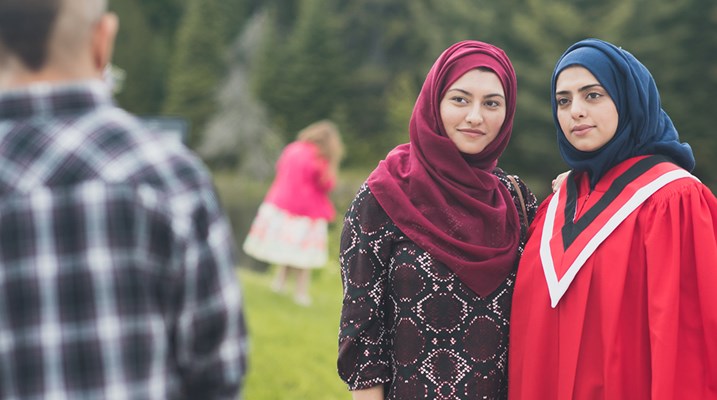 (NORTH BAY, ONT.) – Canadore College is welcoming 150 new learners from South East Asia to North Bay this week.
Based on foreign demand, the college introduced intakes for international students in project management, information technology, healthcare administration and business management programs.
"For Canadore, recruitment is hardly the end point, we support our valued international students every step along the way," said Richard Peters, vice-president of finance, corporate services and international. "An important predictor of international student success is how well we are able to integrate them into our community when they arrive."
To this end, the college will be providing a comprehensive three day orientation and welcome event. A host of workshops are planned to provide context to the newcomers, including: cultural norms, health care services, culture shock, safety precautions, finances, academic expectations and more. The group will also engage in a city-wide tour to highlight known international points of interest, such as the North Bay and District Multicultural Centre, shopping centres, downtown and the waterfront.
Nearly every current international student identifies the need to work while they study in order to pay tuition and often support a family back in their home country.
Canadore and HGS Canada Inc. have been collaborating to create greater opportunity for international students to work for the firm part-time. The large group will be touring their facilities during the city familiarization tour.
Employers who are interested in diversifying their employee base to meet the needs of an increasingly globalized economy by hiring workers who speak different languages and are familiar with other cultural norms, are encouraged to connect with Canadore's employer services office at 705.474.7600, ext. 5826 to assist in welcoming its international learners through job opportunities.
The international summer programming alone adds an extra $5 million to the local economy. On a regular basis, students from Canadore College infuse $11.8 million of additional income into the regional economy every year. The college also represents an annual average return on investment for taxpayers of 33.1%.
Media are welcome to meet the group and take a photo on Friday, April 27 at 1:45 p.m. at the Kiwanis Band Shell.
Canadore College trains people through applied learning, leadership and innovation. It provides access to over 75 full-time quality programs and has outstanding faculty and success services to students from nearly 400 Canadian communities and 15 international countries. The College and its students add nearly $244 million to Nipissing Parry Sound Service Area economy. Approximately 1,000 students graduate from Canadore each year, and they join 44,000 alumni working across the globe. Canadore receives less than 50 per cent of its traditional funding from the provincial Ministry of Advanced Education and Skills Development and relies on its own innovation and entrepreneurial endeavours and generous donors for the balance.
For more information, please contact: Jessica Charette at 705.475.2538 or jessica.charette@canadorecollege.ca; Carrie Richmond at 705.474.7600, ext. 5216 or carrie.richmond@canadorecollege.ca
#Admissions #College Drive #Commerce #Experiential Learning #General #Access and Inclusion #International #New #Profile #Programs #Recruitment #Residence #Student Life #Student Success Services
---
---