All Stories
34th Annual Canadore College Pow Wow set for this Saturday
Feb 2, 2023 | Cindy Males, Public Relations and Communications Specialist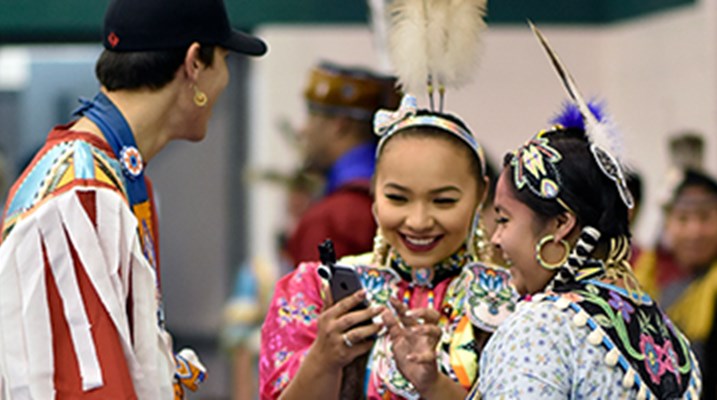 The theme for this year's Canadore College Pow Wow is "Supporting One Another" in recognition of the difficulties experienced in the last few years because of the COVID-19 pandemic.
"It is meant to be a reflection of the past few years that have been difficult for so many of us," said Gerald McComb, Cultural Advisor with Canadore's First Peoples' Centre. "We had to adapt in order to prevent the pandemic from getting worse, resulting in isolation, losses, and hardships."
"The Pow Wow is a celebration of our culture and community. It allows for community members and the college and university communities to come together," said McComb.
"This is the first in-person Pow Wow since the pandemic," said Jenelle Manitowabi from Lac Seul First Nation. "We would like to just take the time to acknowledge the struggles our campus community went through while attending school online. We want to use the Pow Wow as a way for the community to reconnect and show up for one another."
"The Pow Wow itself is a type of community that embraces people from the Nipissing and surrounding areas," said McComb. "Singers and dancers from near and far will come together to have a good time, and welcome local visitors, staff and students into the circle."
Everyone is welcome to attend the day-long event.
Event: Pow Wow
Date: Saturday, February 4, 2023
Time: 12:00 p.m. Grand Entry
Location: Canadore College Gymnasium
---
---