All Stories
ACE March Newsletter - Research with Indigenous Peoples, Communities, and Nations
Mar 1, 2021 | Academic Centre of Excellence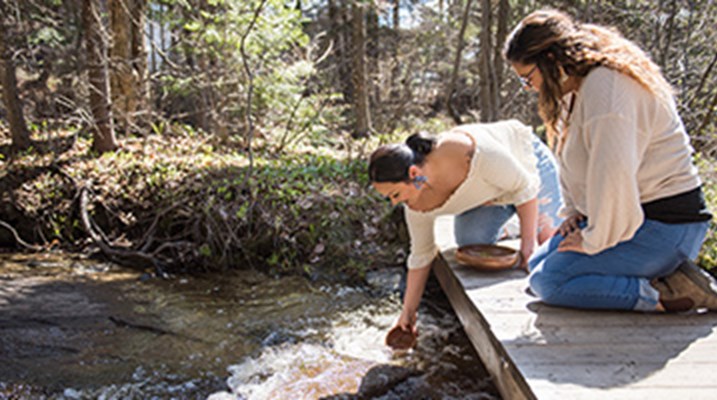 Academic Centre of Excellence - March Newsletter
Research Highlights
Research with Indigenous Peoples, Communities, and Nations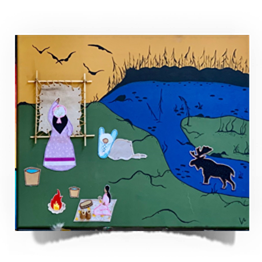 Sharing Maada'ookii ᒫᑎᓇᒫᑫᐎᓐ : Much of our learning and teaching come from the land, sharing in this sense describes the relationship and strength one has since the beginning of time. Taking and giving back.
Artist: Paige Restoule.
Indigenous Student Researcher: Nathalie Restoule.

Special Thanks: This is a multi-media piece of artwork that came from Canadore's recent CIHR Indigenous Physical Wellness Research Project. The artwork is one of 5 pieces that represent key themes identified by Indigenous learners, as important to their physical health while studying at Canadore.
---
Canadore College recognizes that Indigenous peoples have control over data collection processes in their communities, and they own and control how this information can be stored, interpreted, used, or shared (OCAP).

To help guide research practices at the College, the First Peoples Centre has released an innovative and culturally relevant Indigenous Research Framework, Transforming Indigenous Peoples Inquiry (TIPI). The framework is informed by the guiding principles of OCAP and UNDRIP as well as instrumental policy documents such as the Truth and Reconciliation. This work builds on Canadore's recently adopted Indigenous Quality Assurance Standards Building a Strong Fire and is supported by newly developed policies and procedures as well as an inaugural Indigenous Research Advisory Council. For more information, please contact Patty Chabbert, Manager of Indigenous and Business Relations.
---
---