All Stories
ACE May Newsletter - Teaching, Learning, and Research During COVID-19: Reflecting on the Past Year
Aug 3, 2021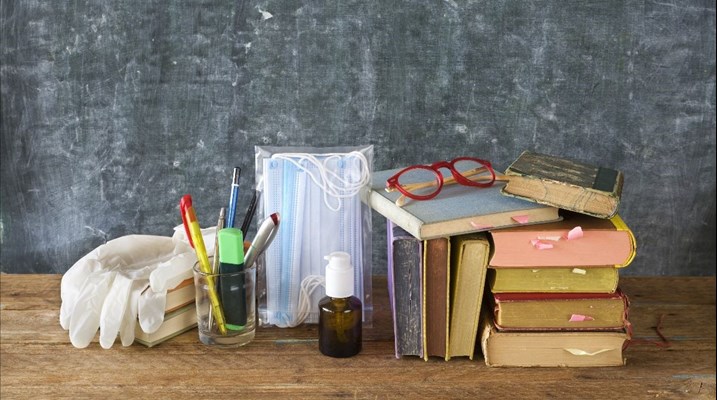 One year has passed since Canadore and almost all higher education institutions switched to teaching and researching remotely in response to COVID-19. It has been a challenging and frustrating year. As a College community, we collectively pivoted to do our best to minimize disruption for students and make sure they received the learning and attention they deserve. We also pivoted our research agenda to meet the collective need from community and industry partners. It has been one of our busiest research seasons to date- particularly in ICAMP.

While the sun shines in the horizon with the rollout of COVID-19 vaccines, remote learning (where possible) will continue to keep us all safe and research at the College will continue to pivot according to new guidelines and industry-community partner needs.

We asked select faculty from across the College the following questions: Explain what remote learning teaching strategy or activity worked for you and your students? And how? How has COVID-19 affected research from your perspective or within your field? Here is what faculty had to say:


Explain what remote learning teaching strategy or activity worked for you and your students? And how?

J. Baisley: I have adopted a blended learning strategy this year, trialing a flipped classroom approach in the majority of my courses. Through this strategy, I provide our course content in an asynchronous fashion, using synchronous periods for discussion and/or practice of those skills. My students appear to have stronger problem solving and critical thinking skills through this approach and are engaging with much more challenging problems.

A. Mottonen: I found it was most effective to use a variety of techniques and platforms to deliver classes remotely. I relied on iLearn quite a bit, not only for posting learning materials, but also for posting discussions, delivering quizzes, and posting reminders as news items. I also used Zoom for lectures/class discussions as it was, in my opinion, the best video-conferencing platform. Specifically, it seemed to be the least glitchy. During synchronous classes, I tried to keep things simple; I lectured, I asked questions, and invited students to respond out loud or via the chat function. I also played video and shared my PowerPoint via screenshare. Probably one of my favourite strategies was simply writing on my huge whiteboard behind me while teaching using Zoom. This fairly low-tech solution worked really well to get my point across.

C. Chartrand: The most effective strategy for Community and Justice Services was to work collaboratively with coordinators from 12 other colleges and share resources accordingly for virtual workshops, guest speaking engagements, certifications and simulation training. A student from Centennial College under the supervision of the program coordinator, organized an activity schedule open to all CJS students in Ontario for the Fall and Winter semesters. Although not perfect, it did provide a default or alternative to in-person student placements.

Anonymous: Use of clear/concise and regular iLearn news item messaging for course reminders and updates, regular/predictable formats to live Zoom meetings, and exit tickets upon leaving Zoom.

Anonymous: I delivered my courses as designed with only the necessary changes made for online delivery. Specifically, I delivered my lectures and reviews synchronously, and recorded them all. Student participation and engagement was a challenge, as the students did not turn their cameras on for the online sessions. One exception was the journal club course, which required students to turn their cameras on for their individual presentations. I made use of the break-out rooms in Teams to facilitate student group work when required. Ultimately, I don't feel as though I found a strategy or activity that worked for online delivery.

J. Kekanovich: On a weekly basis in two of my remote courses, students participated in a discussion forum on iLearn/D2L. Each question for the discussion forum related to key points from a recent class. Also, a component of their full answer to each question required students to expand on another student's answer in the discussion forum. After week 2 for each course, I leveraged electronic rubrics that I linked to gradebook. Students enjoyed participating in the weekly iLearn/D2L discussion forum since they interacted with their peers alongside Zoom class time and outside Zoom class time. Also, since I provided students with their marks quickly, students received feedback every week. Each discussion provided a way for me to monitor the level of student understanding of course material on a regular basis. Also, in addition to the feedback in the rubrics, I would review the correct answers in class the following week.

S. Lazarou: One remote learning teaching strategy that has been effective is incorporating Echo360 into iLearn, so students can view previously recorded lectures that are AODA compliant. The remote learning software (Zoom) has a record/pause feature that takes the recording and sends it directly to my Echo360 library. From the Echo360 library, I can then name and edit the recording. Then I upload the recording to the iLearn course for students to view. I recently asked the students how many view these recordings, and approximately half the class use these recordings to help facilitate their learning.

How has COVID-19 affected research from your perspective or within your field? Here is what faculty had to say:

A. Mottonen: Although I don't think COVID-19 has decreased my research involvement, I think it's had a pretty drastic effect on research that requires in person data collection. It's really gotten me thinking about how to collect useful data remotely. I think it's also generated some interesting research questions specifically related to the impacts of COVID-19 on various aspects of life.

C. Chartrand: COVID-19 will enhance the potential to explore research opportunities in the following areas:
Comparative analysis of enrollment statistics
Impact of mental health & addiction on post-secondary education
Technology and gaps in service delivery in remote communities
Comparative analysis of on-line learning and in-person delivery in the context of job readiness
Anonymous: COVID-19 has created many research opportunities in my field, of which, I am hoping we can contribute to this coming year.
---
---