All Stories
Canadore Building Training Foundation for Film Growth
Jul 10, 2019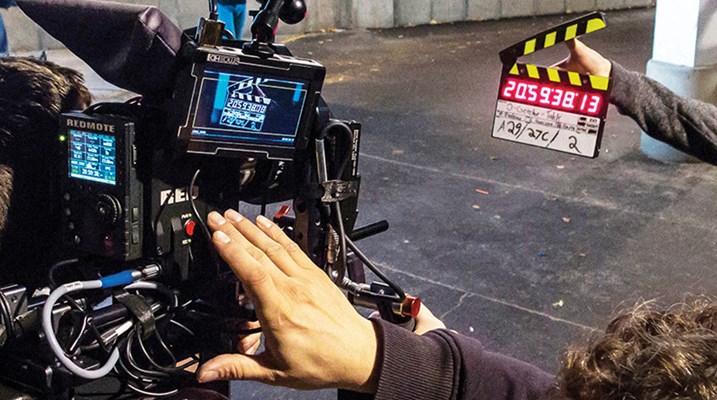 In response to substantial industry demand, Canadore College has been bolstering its film-related programming over the last five years.
According to Music and Film in Motion (MFM), the film industry can't find enough skilled workers to meet demand in northern Ontario.
"Recent statistics indicate that there are close to 50 large-scale productions either filming, or getting ready to film, in the province," said Yura Monestime, Associate Dean of Media and Entertainment, Culinary and Computing. "In the last few years, there has been double digit increases to domestic feature film productions, and so has the spin-off spending that goes with them."
The Alliance of Canadian Cinema, Television and Radio Artists (ACTRA) reports that Ontario's film and television industry accounted for almost 32,800 full-time direct and indirect jobs in 2017. Non-filming related sectors that benefit include hospitality, transportation, accommodation, telecommunication, construction and retail, and extend to location owners.
"When you look at Canadore's postsecondary programming, we offer a large number of programs and apprenticeships to support this growing industry," said Monestime. "From Culinary Management to Truck and Coach, Computer Programming and Systems to Construction Carpentry and more, we honestly have it covered. North Bay is ready and well-positioned for keeping film dollars in the north."
The college also hosts screen-related programming, including Acting for Screen and Stage, Television and Video Production, Post Production and Digital Cinematography, which will have a double cohort in the upcoming academic year.
Limited seats for industry responsive programming in film-related industries are still available. Visit www.canadorecollege.ca to learn more.
Canadore College trains people through applied learning, leadership and innovation. It provides access to over 80 full-time quality programs and has outstanding faculty and provides success services to students from nearly 400 Canadian communities and 15 international countries. The College and its students add nearly $244 million to Nipissing Parry Sound Service Area economy. Approximately 1,000 students graduate from Canadore each year, and they join 46,000 alumni working across the globe. Canadore receives less than 50 per cent of its traditional funding from the provincial Ministry of Training, Colleges and Universities and relies on its own innovation and entrepreneurial endeavors and generous donors for the balance.
#Business #College Drive #Experiential Learning #Film #Media
---
---