All Stories
Canadore College and the Canadore Foundation recognize a legacy donation
Dec 9, 2021 | Cindy Males, Public Relations and Communications Specialist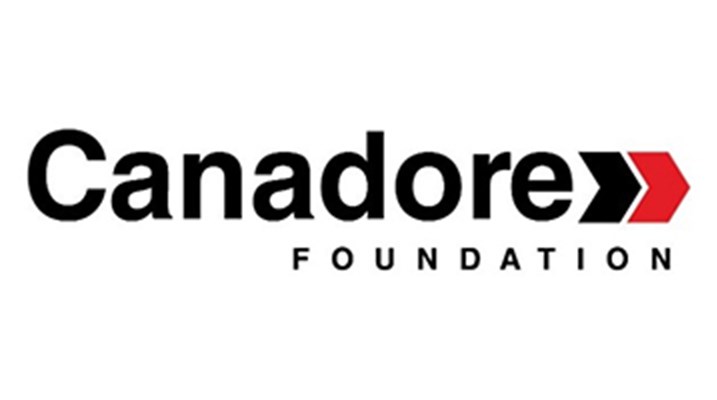 Canadore College and the Canadore Foundation have recognized a former long-time resident of Rosseau, Ontario, dedicating the new Barbara Duckworth Oates Nursing Lab at its West Parry Sound Campus. The dedication acknowledges a donation of $200,000 to establish a named endowment at the College that will forever help to support students who are most in need.
"The success of our students, and of Canadore College, would not be possible without the support of generous donors like Barbara Duckworth Oates," said Canadore College President and CEO George Burton. "Barbara experienced first-hand the dedication and care of our graduates, and that inspired her to offer support in this most impactful way."
Having been highly impressed with the care she received from graduates of Canadore College's Nursing and Personal Support Worker (PSW) programs, both as a patient at the West Parry Sound Health Centre and as a resident at the Gardens of Parry Sound, Barbara wished to support Canadore's students in the most significant way possible. She spoke glowingly of some of Canadore's former students; and she was keenly aware of the dire financial and life circumstances faced by many who choose to attend college.
"It was a true pleasure and an honour to have met Barbara", said Canadore Foundation Board Chair, Kirk Kelusky. "Her quick wit and sense of humour will be forever remembered by those who were fortunate enough to know her. The Canadore Foundation Board of Directors is extremely grateful for Barbara's generous gift; and we are proud to honour her memory both with her named endowment for student bursaries, and now with the naming of the Nursing Lab at the West Parry Sound Campus."
"Every year we see an increasing number of students seeking financial assistance, and with the Ontario government providing less than half of Canadore's annual budget, support like this is very important. We are so thankful for our donors whose support will help many students," said Burton.
The Canadore Foundation was deeply saddened to learn that, after a brief illness, Barbara passed away in February 2020 at 93 years of age.
In early 2021, Canadore was pleased to award its first Barbara Duckworth Oates bursaries to ten deserving students, including four in the Practical Nursing and PSW programs in Parry Sound.
---
---