All Stories
Canadore College Board of Governors accepts internationalization strategy
Nov 1, 2021 | Cindy Males, Public Relations and Communications Specialist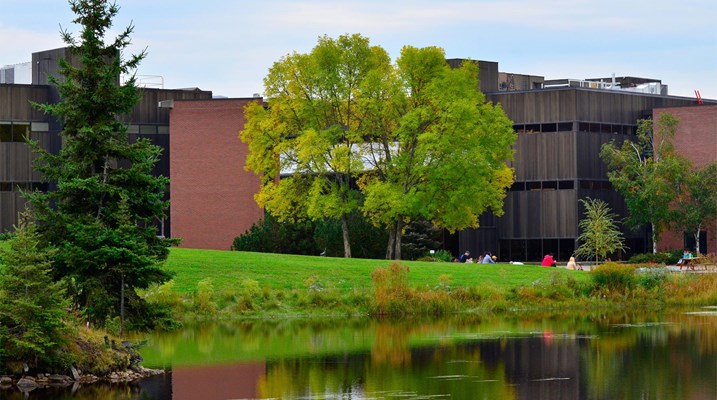 Canadore College has hosted international learners since 2014, with enrolment growing from 159 students in that first year to 781 in 2020. Canadore's Internationalization Strategy 2021-2023 seeks to continue to build on that growth.
"Canadore College's Internationalization Strategy 2021-23 represents a commitment to the enhancement, improvement, and advancement of the College's internationalization agenda," said Aamir Taiyeb, Director of International. "That includes the furtherance of international partnerships, student services and international recruitment targets."
Development of the strategy included consultations with the college community and with international students currently studying at Canadore. The strategy reflects the outcome of those sessions along with best practices, data, and information available from external resources.
The mission of the strategy is to guide the benefits of holistic, authentic and ethical internationalization for Canadore. The vision is for the College to become Canada's go-to college for socially, fiscally, and ethically sustainable internationalization.
"An ethical, holistic, and reciprocity-driven approach is embedded into the core of Canadore's internationalization strategy," said Taiyeb. "The approach was taken in recognition of the fact that all international activities should be, in principle, mutually beneficial. This pertains to, for example, partner institutions engaging in articulation agreements with Canadore, to countries sending international students to Canadore, and to Canadore's domestic students seeking international exchange mobility abroad."
"Canadore's internationalization strategy builds on past achievements, reflects current positioning, and affirms future direction. It's in conformity with our strategic goals and will facilitate development of directed business plans and measurable deliverables," said Dr. Ahmed Obaide, Canadore's Vice-President Academic.
Canadore will regularly review the progress on the goals and deliverables in order to adjust where necessary and trigger required action.
---
---