All Stories
Canadore College Board of Governors Approves New Programs
Feb 23, 2017 | Jessica Charette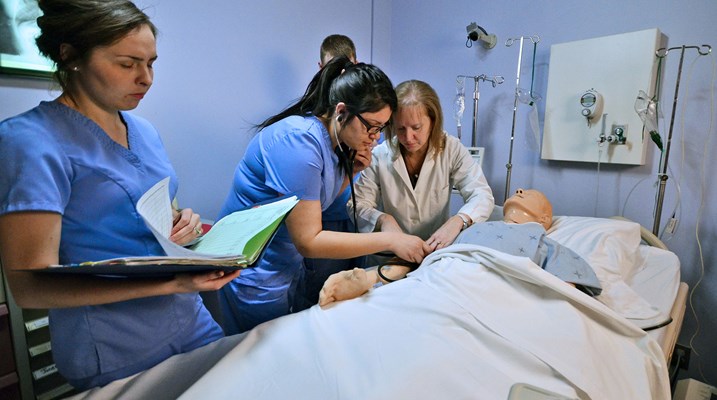 NORTH BAY, ONT.) – This week, Canadore College's Board of Governors passed motions to deliver 11 new programs as soon as September 2017.
Mary O'Farrell-Bowers, vice-president of academic, presented the following program proposals to the Board for consideration: Business – Human Resources Ontario College Diploma, Business Administration – Human Resources Ontario College Advanced Diploma, Social Service Worker – Gerontology Ontario College Diploma, Behavioural Science Technician Ontario College Diploma, Behavioural Science Technology Ontario College Advanced Diploma, Health System Administration – Indigenous Ontario College Graduate Certificate, Rural and Remote Public Health Ontario College Diploma, Youth at Risk Ontario College Graduate Certificate, Outdoor and Recreational Power Equipment College Certificate, Home Inspection College Certificate, and Criminal Psychology and Behaviour College Certificate.
"The programs presented reflect employment opportunities in a variety of fields and will be delivered both in-class and online meeting learner needs," said O'Farrell-Bowers. "A strong Indigenous focus will be embedded into all of these programs and articulation and transfer pathways into complementary college and university programs are being established."
O'Farrell-Bowers further notes that many of the programs brought forward will support the College's unique intergenerational seniors' living facility, The Village, which will begin construction this spring.
"Job markets are rapidly changing in every corner of the world," said Nancy Partridge, Chair, Canadore College Board of Governors. "Our entire board fully supports the future direction of Canadore's new programs, which will help us prepare for the demands of an aging Canadian demographic as well as meet the needs of the workforce."
Canadore College remains committed to industry needs and employer demands. The Canadore College Board of Governors approved motions to advance 11 certificate, diploma and advanced diploma programs to the Ministry of Advanced Education and Skills Development for approval, with hopes of welcoming inaugural classes in September 2017.
Canadore trains people through applied learning, leadership and innovation. It provides access to over 65 full-time quality programs and has outstanding faculty and student services. The College and its students add nearly $290 million to the regions of Nipissing and Parry Sound. Approximately 1,000 students graduate from Canadore each year, and they join 43,000 alumni working across the globe.
For more information, please contact: Jessica Charette at 705.475.2538 or jessica.charette@canadorecollege.ca; Carrie Richmond at 705.474.7600, ext. 5216 or carrie.richmond@canadorecollege.ca
#Aboriginal #Admissions #Board of Governors #Experiential Learning #Indigenous Studies #New #Program Development #Programs
---
---