All Stories
Canadore College Board of Governors Approves New Programs to Support Business and Community Development
May 29, 2019 | Canadore College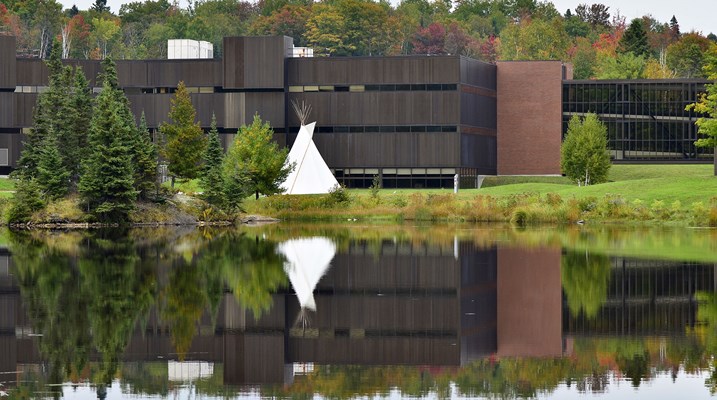 (NORTH BAY, ONT.) -- Last night, Canadore College's Board of Governors approved three new Canadore College certificate programs in response to industry demand.
Hydrogen technician certificate
This program is the first of its kind in Ontario, the hydrogen technician certificate responds to the field of clean energy products and solutions. In 2017, the Canadian hydrogen and fuel cell sector reported revenue of $207 million and employed nearly 2,200 employees across the country and there is increasing demand in applications such as passenger vehicles, buses, trucks, trains, ships and planes. Hydrogen fuel cell technicians manufacture, test, install and maintain hydrogen fuel cells. They also provide technical support and services in the design, development, testing, production and operation of hydrogen fuel cell systems and technologies.
Instructional design certificate
This certificate is designed to meet the needs of individuals who wish to pursue a career as an instructional designer, educational consultant, training provider or instructional program developer. The program provides the theoretical and practical foundations for the development and design of instruction and training applicable to the higher education industry, corporate training delivery, or hosting of subject-specific workshops. Graduates of the program will be able to apply sound learning principles to acquire knowledge in an interesting, productive and useful way. The program is delivered online through OntarioLearn.
Meat processing fundamentals certificate
Canada's meat processors report over 1,700 job vacancies across the country. In this program, students will acquire modern theory, knowledge and skills related to the specialty area of meat cutting and packaging. The program directly links to the workforce development and readiness for the Canada Meat Group facility announced in September 2018. Learners will develop knowledge of anatomical structure, an introduction to technological equipment, health and safety requirements and applied proficiencies associated with processing and packaging of meat products. The 600+ hour certificate program also includes a mandatory paid work placement.
The program mobilization for the hydrogen technician certificate is underway with industry partners, and instructional design and meat processing programs are scheduled to begin as soon as September 2019.
In other business, the board approved the college's audited financial statements for the year ended March 31, 2019. President George Burton says the results were reflective the plan set out by the senior executive team. He goes on to say that Canadore is making progress in fulfilling its mission, mandate and strategic direction which are guided by student success, program and service excellence, innovation and entrepreneurship, connection to community, and sustainability.
Canadore College trains people through applied learning, leadership and innovation. It provides access to over 75 full-time quality programs and has outstanding faculty and provides success services to students from nearly 400 Canadian communities and 15 international countries. The College and its students add nearly $244 million to Nipissing Parry Sound Service Area economy. Approximately 1,000 students graduate from Canadore each year, and they join 45,000 alumni working across the globe. Canadore receives less than 50 per cent of its traditional funding from the provincial Ministry of Training, Colleges and Universities and relies on its own innovation and entrepreneurial endeavors and generous donors for the balance.
www.canadorecollege.ca
For more information, please contact: Jessica Charette at 705.475.2538 or jessica.charette@canadorecollege.ca; Carrie Richmond at 705.474.7600, ext. 5216 or carrie.richmond@canadorecollege.ca
#Admissions #Board of Governors #Business #Collaboration #College Drive #Employer Services #Experiential Learning #General #New #Profile #Program Development #Programs #Recruitment #Trades and Tech
---
---