All Stories
Canadore College Board of Governors Approves Programs to Support Strategic Plan: Solution 2022
Apr 17, 2019 | Canadore College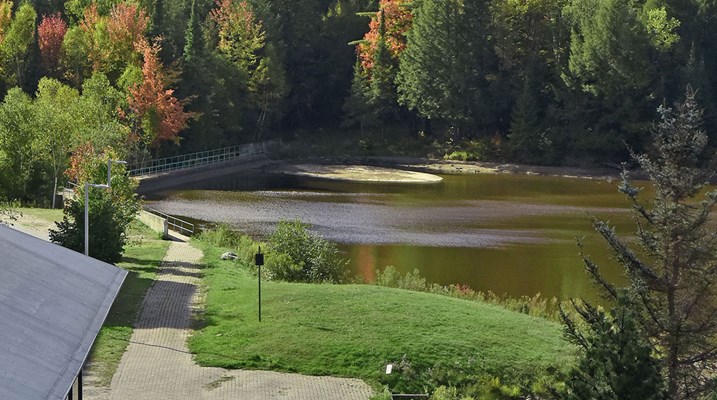 (NORTH BAY, ONT.) -- Last night, Canadore College's Board of Governors approved 13 new programs for delivery as soon as September 2019, most of which are unique to northern Ontario.
The following certificate, diploma and advanced diploma programs will be sent to the Credential Validation Service (CVS) for program validation and the Ministry of Training, Colleges and Universities for approval;
Business trades entrepreneurship certificate
Forecasts suggest that an estimated one million skilled trades workers and apprentices will be needed nation-wide by 2020. This certificate program is designed specifically to help tradespersons develop entrepreneurial competencies and skills with a strong focus on business planning, operations, innovation, marketing and finance, and legal and ethical considerations. No other college in northern Ontario offers a similar certificate.
Digital visual effects diploma
The VFX industry is reporting a major labour shortage in Canada due to rapid industry growth and competition. This diploma program will deliver a broad range of skills to allow students to pursue careers in the computer graphics industry, including feature film and television effects, game art, print advertising, architectural visualization and military simulation. Graduates will be skilled in creating visual effects for use in film, television and gaming. There are no other comparable programs offered by colleges in northern Ontario.
Entrepreneurship and innovation certificate
Formal small- to medium-sized enterprises comprise up to 40 per cent of global GDP and up to 60 per cent of employment worldwide. Students enrolled in this new program will develop an entrepreneurial mindset and the capacity to execute intrapreneurial innovation. Learners will engage in multidisciplinary courses that will challenge them to brainstorm, research, design and present new products/services to peers, end users, leadership teams, potential investors and the digital landscape. In northern Ontario, Canadore would be the only college offering this type of program.
Entrepreneurship and innovation management graduate certificate
According to recent reports, 51.2 per cent of Ontarians are confident in their abilities to start a business. This proposed program is designed to help students learn key principles to support innovation and practices that are necessary to succeed in entrepreneurial settings in a variety of industries. This would be the first program of its kind delivered at a northern Ontario college.
Functional genomics and counselling graduate certificate
The global genomics market is expected to reach USD $27.6 billion by 2025 and workforce development is in great need. Functional genomics integrates molecular- and cellular-based strategies and applies high throughput techniques to study the structure, function and regulation of an individual's genomic legacy. This program will use a genome-wide approach to study the dynamic aspects of gene expression, regulation and protein to protein interactions. The course content has been created by Dr. Mansoor Mohammed, PhD, who is considered to be one of the most innovative leaders in the emerging sector of personalized medicine and lifestyle genomics. There are no other comparable programs delivered by colleges in northern Ontario.
Human resources management graduate certificate
Employment in the human resources occupation has experienced fairly strong growth in Ontario in the last decade. This program is designed to teach essential human resources functions within domestic and international business environments. Graduates will be prepared to facilitate and guide staffing decisions, performance management, training, employee and labour relations, health and safety, and benefits and compensation administration functions.
Hotel, resort, restaurant management entrepreneurship graduate certificate
Two current Statistics Canada reports on national entrepreneurial trends indicate that Ontario is a leader in entrepreneurship and new job openings in hospitality-related fields are forecast to comprise of nearly 40,000 vacancies by 2026. This program is designed for students who are interested in the tourism and culinary industries. Teachings are grounded in experiential learning that will provide a global view of the trade while engaging in entrepreneurial techniques in a worldwide context. No other college in northern Ontario delivers similar programming.
Indigenous visual storytelling certificate
Under UNESCO's endangered languages criteria, more than two-thirds of the more than 70 Indigenous languages still spoken in Canada are endangered, and the rest are vulnerable. Storytelling among Indigenous communities is a significant cultural practice that enables the sharing of histories, languages, ceremonies and world views between generations. This certificate is crafted to encourage and enable the voices of Indigenous Peoples in the media to respond to the current climate of truth and reconciliation and rights of Indigenous learners for the continued growth of Indigenous employment in the field of information and communications technology. Students will connect to contemporary Indigenous issues, past histories and personal actualization through the balance of a wellness-centred approach, and exposure to various forms of Indigenous storytelling, performance art and media technologies. There are no other programs of this kind offered by northern Ontario's colleges.
Product engineering – advanced manufacturing and robotics technology advanced diploma
Studies show that workers in this industry will face a workforce shortage of 25,000+ nationally. The advanced diploma program is designed to provide students with a solid foundation of knowledge and skills required to operate in a modern manufacturing environment and provide a combination of theoretical and hands-on experience in advanced manufacturing technologies, techniques and processes. Canadore would be the first northern Ontario college to offer this program.
Recording engineering – music production diploma
Recent statistics indicate that the music recording industry represents contributions of $240 million nationally and $190 million in Ontario. Graduating students will master the necessary skills to competently operate and record audio/music equipment for broadcast, film, festivals, concerts, and other high-calibre entertainment ventures, for a steadily-growing industry in northern Ontario. This program would be the first of its kind to be offered at a northern Ontario college.
Sports entrepreneurship and administration diploma
According to the latest Statistics Canada data, total operating revenue for the spectator sports, event promoters, artists and related industries grew 4.5 per cent to $9.1 billion. This program helps students prepare to be skilled and successful in the sporting industry by providing them with the fundamentals of business administration, accounting, marketing, technology, research and entrepreneurship. In addition to theoretic components, such as fundraising, sponsorship, program planning, and leagues and tournament organization, students will also complete field placements. No other northern Ontario college offers a similar program.
Strategic analyst diploma
It is estimated that Canada has a data talent gap between 10,500 and 19,000 professionals with deep data and analytical skills, and the shortfall for professionals with solid data and analytical literacy to make better decisions is estimated at a further 150,000. This diploma program is designed to prepare graduates to focus on understanding an organization's business model and processes in order to determine how data can assist in the decision-making process. Students will make use of specialized software to analyze historical performances and predict future patterns. The program also includes a placement. There are no other programs of this kind delivered by colleges in northern Ontario.
The Canadore College Board of Governors also approved a local college certificate, Leadership development – Indigenous, in direct response to the identified needs of First Nation partners, including Nipissing First Nation, that will serve to meet training needs in organizational leadership, financial and team management.
In other business, the board also reviewed emergency disclosure of personal information, donor recognition by naming policy, operating and capital budget, ancillary fees, program-specific compulsory fees and tuition fees.
Canadore College trains people through applied learning, leadership and innovation. It provides access to over 75 full-time quality programs and has outstanding faculty and provides success services to students from nearly 400 Canadian communities and 15 international countries. The College and its students add nearly $244 million to Nipissing Parry Sound Service Area economy. Approximately 1,000 students graduate from Canadore each year, and they join 45,000 alumni working across the globe. Canadore receives less than 50 per cent of its traditional funding from the provincial Ministry of Training, Colleges and Universities and relies on its own innovation and entrepreneurial endeavors and generous donors for the balance.
www.canadorecollege.ca
For more information, please contact: Jessica Charette at 705.475.2538 or jessica.charette@canadorecollege.ca; Carrie Richmond at 705.474.7600, ext. 5216 or carrie.richmond
#Admissions #Board of Governors #Business #Collaboration #College Drive #Commerce #Continuing Education #Credit Transfer Pathways #Experiential Learning #Film #First Peoples' Centre #General #ICAMP #Indigenous Studies #International #New #Profile #Program Development #Programs #Recruitment #Student Life #Trades and Tech
---
---