All Stories
Canadore College Building Community Through Leadership
Jul 7, 2017 | Canadore College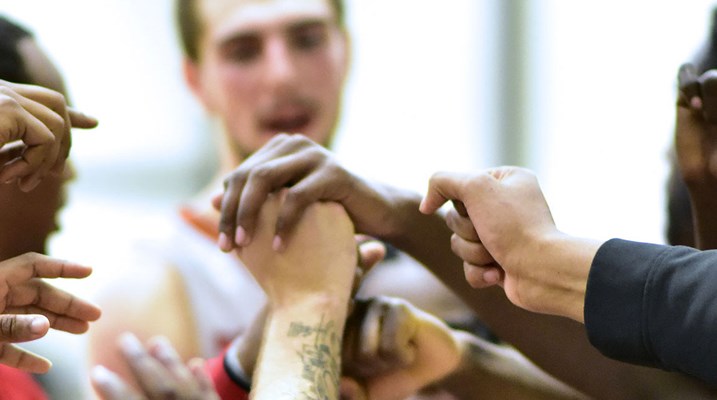 (NORTH BAY, ONT.) – Canadore College has paired up with the global innovative social enterprise, ME to WE, to offer its students and employees a dynamic leadership program.
The leadership program will bring students together from different cultures and empower them to become better local and regional citizens.
Shawn Chorney, vice-president of enrolment management, Indigenous and student services says that the program will improve participants' leadership skills in order for them to become active agents of change within the campus and broader community. Thirty student participants will apply ME to WE leadership principles to develop campus- and community-development action plans and create positive change.
"Given our shared values, this new collaboration with ME to WE is a perfect fit for Canadore College," said Chorney. "The rate of change in today's world can be staggering and overwhelming if we act alone, but it becomes dramatically more manageable when we work together in like-minded social affiliations. Developing leaders on every level is important for the sustainability and well-being of our campuses, our communities and our society."
The program to be delivered at Canadore combines ME to WE's Take Action, Strength in Diversity and Reflect and Celebrate programs to help participants improve leadership skills, learn about social issues, develop a deeper understanding of Indigenous communities and gain confidence to engage peers in leadership activities.
ME to WE uses a defined theory of change – issues education, skills development and action planning – which is applied to guide participants in the exploration of leadership development, social justice education and civic duty.
Canadore College has been working closely with ME to WE to develop custom modules and case studies for the program that are reflective of Canada's diverse cultures, traditions and knowledge, and will cover additional themes like anti-bullying, creating a caring a positive campus culture, active citizenship and more.
"The Canadore student experience will be like no other," said Robin Chokomolin, president of Canadore Students' Council. "Our students will become a part of affecting positive change on campus and in the social fabric of our region. We will recalibrate how we actively include all learners in every aspect of student lives and community life, empowering and mobilizing 4,500 students around a meaningful plan."
The leadership program entails eight days of intensive program delivery facilitated by ME to WE staff and translates into student action plans to be carried out on campus and in-community. The initial program will be offered to students at Canadore College in September 2017.
Canadore trains people through applied learning, leadership and innovation. It provides access to over 75 full-time quality programs and has outstanding faculty and student services. The College and its students add nearly $290 million to the regions of Nipissing and Parry Sound. Approximately 1,000 students graduate from Canadore each year, and they join 44,000 alumni working across the globe.
For more information, please contact: Jessica Charette at 705.475.2538 or jessica.charette@canadorecollege.ca; Carrie Richmond at 705.474.7600, ext. 5216 or carrie.richmond@canadorecollege.ca
#Canadore Students' Council #Collaboration #Experiential Learning #General #New #Student Life
---
---