All Stories
Canadore College Celebrates another successful year in Art and Design
Apr 23, 2021 | Cindy Males, Public Relations and Communications Specialist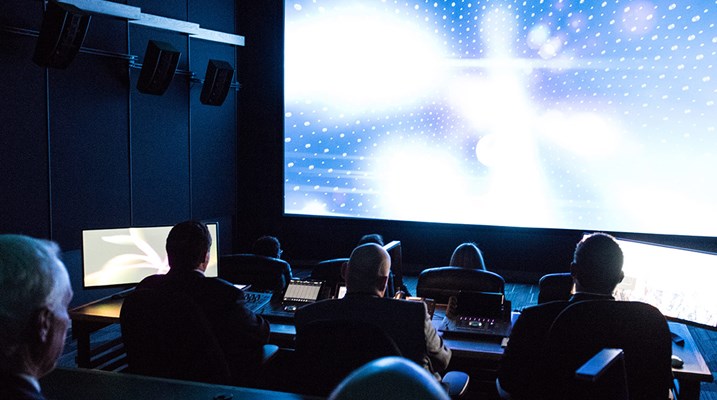 Canadore College will celebrate the hard work and talents of the students in the School of Art and Design. The event which is traditionally held at the Galaxy Cinema will be held virtually due to the COVID-19 pandemic. The School of Art and Design Showcase will launch on Friday, April 30, 2021, at 7:00 p.m.
"It has been a very challenging year to say the least. The pandemic has changed the way we live and educate," said Yura Monestime, Director, Academic Operations and Business Development – Art and Design. "I truly appreciate the hard work and ingenuity shown by our faculty and staff over the last year. They have worked tirelessly to develop and implement ways to support our students and help sustain their academic progress."
The two-hour production will highlight projects from students in seven programs:
Acting for Stage and Screen,
Broadcasting – Television and Video Production,
Digital Cinematography,
Graphic Design,
Post Production,
Recording Engineering – Music Production, and
Game Design and Development.
Pandemic restrictions impacted each program in different ways, but program coordinators and professors have all expressed pride in their students for how they rose to the challenges.
"All production was carried out exclusively in exterior locations, making for some very challenging shooting conditions," said Dave Clement, Professor, Digital Cinematography. "Post-production work happens in the winter in the lead up to this screening. Even with the unique restrictions placed on this year's graduating class they have made some of the finest work to ever come out of the program."
"Amidst pandemic restrictions and tough times around the world, bringing forth one's creativity could be difficult at times. That was not the case for the students of the Game Design and Development program who created actual game prototypes this semester. Students learned programming, designed game arts, and leaned on technology," said Dr. Abhijeet Singh, Professor and Program Coordinator, Game Design and Development. "The key was maintaining student engagement, connecting with them and their families on a personal level, and ensuring the use of technology to its fullest so that no learning outcomes are missing and critical ingredients to success are inculcated."
"We are so proud of the work our students have done this year. They found incredible motivation to learn, explore and work together as a team. It's made us all so excited to see what is ahead of us, especially as we look toward the fall semester and the second year of the Recording Engineering and Music Production program," said Benjamin Leggett, Professor and Program Coordinator.
"To conceive an idea and maintain your original concept throughout the production and post-production process, and for that initial idea to show up on a screen, in a cinema or on a laptop, is nothing short of a miracle," said Chris Kosloski, Professor and Program Coordinator, Digital Cinematography. "Our Media Gala is an acknowledgement of this effort, and a celebration of the passion our students have shown over the last year. Congratulations."
To view the School of Art and Design showcase visit www.canadorecollege.ca/mediagala
---
---