All Stories
Canadore College Continues To Support Economic Growth in the Region
Mar 3, 2022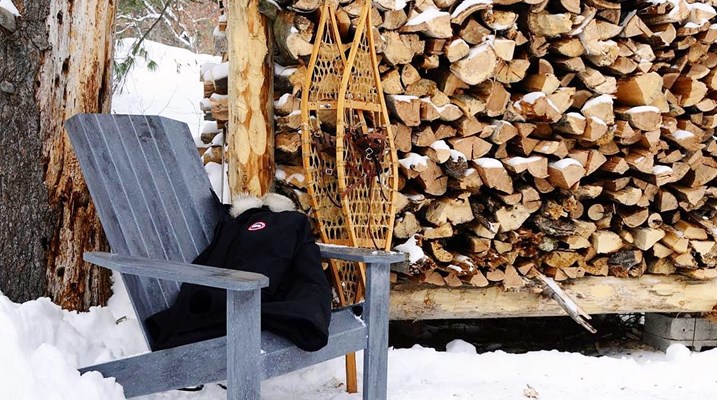 Canadore College is collaborating with an innovative manufacturing and lifestyle product company in support of diversifying the regional economy. Wrmth is a company that is taking advantage of the co-working space at the College's West Parry Sound Campus while working with Canadore's Innovation Centre for Advanced Manufacturing and Prototyping (ICAMP).
The initiative focusses on upscaling production and advanced prototyping of the unique Wrmth product line including outdoor heated Muskoka chairs, the company's signature creation. The College is supporting the eventual establishment of Wrmth in a more permanent manufacturing facility within the region.
"We are actively working through and planning investments of at least $4M into North Bay over the next several years," said company co-founder John Pomeroy. "This investment centres on the creation of a state-of-the-art automated fabrication facility which will be capable of supplying complex components and systems to support other local manufacturers beyond our own product line."
Pomeroy and co-founder Sally Daub are experienced tech entrepreneurs who have founded several successful start-up ventures and have a focus on bringing advanced manufacturing to Canada. Daub has previous experience in launching Canadian hardware businesses as the only female to found and build a semiconductor company that scaled to over a $100M in annual revenue. She understands, especially in today's political climate, the economic importance of building businesses that "make things" and do so locally. Through their plans, the team intends to hire up to 30 high value employees over the next two years with the goal of growing the regional workforce beyond that.
"Employees will be trained in advanced automated manufacturing, software development and robotic control," said Daub. "Canadore is an important partner in supporting our growth and development, and we look forward to being a top employer of Canadore graduates in the region."
Canadore believes the relationship with Wrmth will present exciting employment opportunities for its graduates including those from the Entrepreneurship Academy, computer sciences programs and the brand-new Advanced Manufacturing Technology Management degree program. Wrmth plans to leverage regional supply chains and talent pipelines to help the region grow and recover from the pandemic.
Ten of the company's heated chairs will be part of the new Village Reflection Space at the College Drive Campus, which will be a covered, outdoor four-season gathering area in honour of advancing Truth and Reconciliation. Wrmth has an innovative vision, and Canadore is proud to collaborate with companies who invest in the North.
For more information visit www.wrmth.ca or www.canadorecollege.ca
---
---