All Stories
Canadore College excited to launch next chapter in training nurses with Bachelor of Science – Nursing degree Backgrounder
Jan 19, 2022 | Cindy Males, Public Relations and Communications Specialist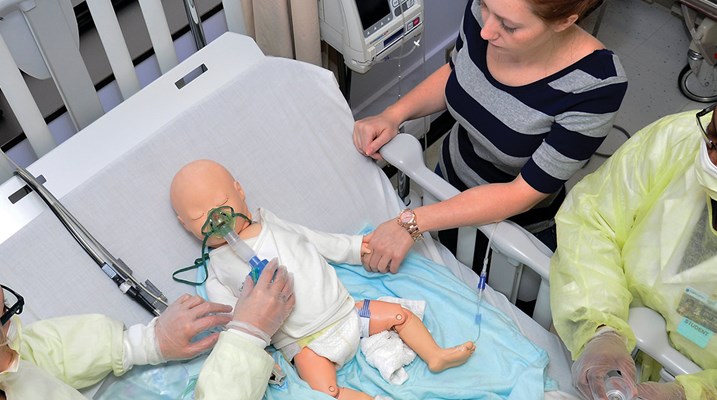 The Ontario Ministry of Colleges and Universities has announced that Canadore College will offer a new stand-alone Bachelor of Science – Nursing degree beginning in the fall of 2022. The new stand-alone program will increase the region's capacity to train and retain nurses. We appreciate our existing health education partners including Nipissing University and we look forward to enhancing our relationships with the launch of the stand-alone BScN.
Canadore College has been training nurses for more than 30 years. The College's nursing programs will now include the new stand-alone four-year Honours Bachelor of Science in Nursing (BScN) degree and the three-year Bridging Practical Nursing to BScN Program.
Canadore College is an award-winning post-secondary leader for its use of simulation in nursing and for Indigenous education; these are the foundation of The Village, the ground-breaking approach to teaching Canada's next generation of health and wellness professionals.
Simulation in education will be a cornerstone of the College's BScN as it is with the bridging program. Canadore offers state-of-the-art simulation labs for skills training, critical thinking and experiential learning opportunities. It will provide these opportunities in all eight semesters of the Honours Bachelor of Science in Nursing degree program. The College's health and human care programs have integrated interprofessional experiential learning opportunities in all curriculum and will continue to incorporate best practice guidelines to maintain its Best Practice Spotlight Organizations (BPSO) designation.
Canadore's nursing programs are conducting interprofessional educational/collaboration research initiatives within the College, as well as in collaboration with other universities, industry partners, and international organizations. BScN students will have the opportunity to engage in these research endeavours with faculty as part of the new program.
Members of Canadore's nursing faculty are practicing nursing professionals. They remain current with trends, evidence-based practices, and experts in their field.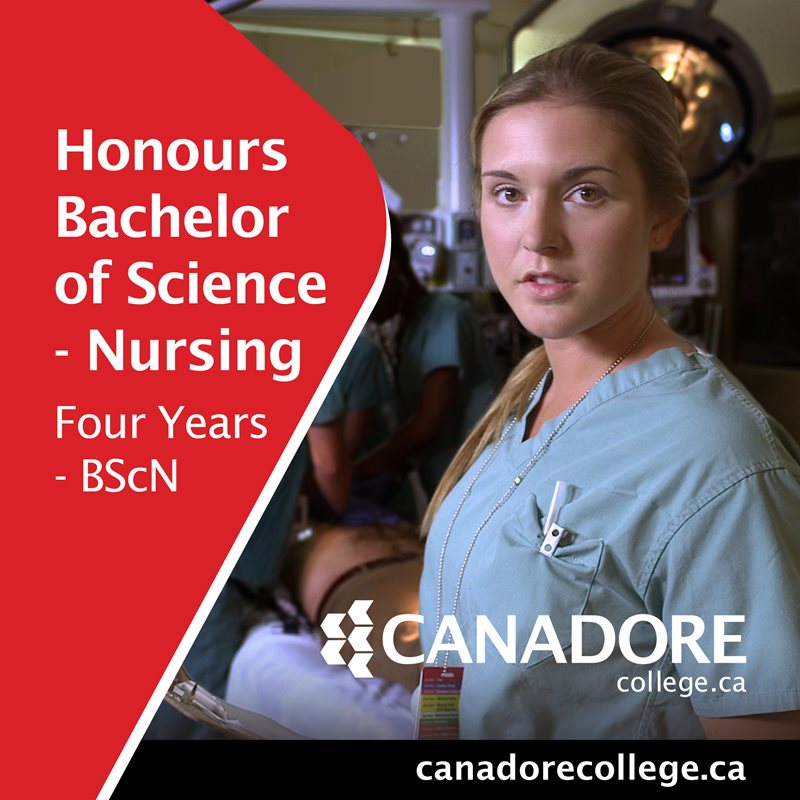 -30-
Canadore College trains people through applied learning, leadership and innovation. It provides access to over 80 full-time quality programs, has outstanding faculty and provides success services to students from nearly 400 Canadian communities and 25 international countries. The College, its students, and alumni add $369 million to the Nipissing Parry Sound service area economy. Approximately 1,000 students graduate from Canadore each year, and they join 48,000 alumni working across the globe. Canadore receives less than 50 per cent of its traditional funding from the provincial Ministry of Colleges and Universities and relies on its own innovation and entrepreneurial endeavours and generous donors for the balance.
For more information contact:
Cindy Males
Public Relations and Communications Specialist
705-475-2538
cindy.males@canadorecollege.ca
---
---