All Stories
Canadore College Hosting Summer Culture Camp for International Students
Jul 18, 2018 | Canadore College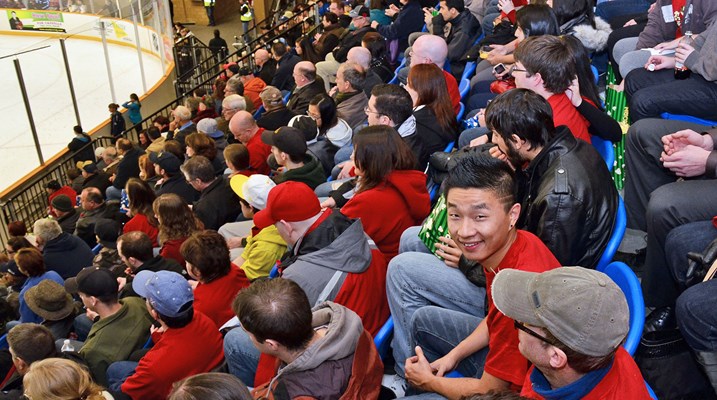 (NORTH BAY, ONT.) – Beginning today, international students from North, South Central and Southwest China will be attending a three-week summer culture camp at Canadore College.
More than 30 high school and college students, as well as faculty from Beijing Haidian District Health School, Xingyi No.1 High School, the China Institute of Industrial Relations and Guiyang Nursing Vocational College will take part in English as a second language classes and a variety of lifestyle activities, cultural events and tourist attractions.
In the coming weeks, the delegation will have a personal meeting with North Bay's Mayor Al McDonald and experience numerous northern Ontario offerings, including visits to the farmers' market and Board's Honey Farm, the waterfront, a cruise on the Chief Commanda and more.
Members of the public are invited to join the international group for a Canadian Family BBQ on August 2 from 12:30 – 3 p.m. The event is an opportunity for the Chinese guests to familiarize themselves with Canadian families, as well as an opportunity for the broader community to meet and interact with visitors from another country. If you are interested in attending, please RSVP to Laura Rainer at laura.rainer@canadorecollege.ca no later than July 27.
Canadore College actively recruits students from more than 15 countries around the world. In May, the college welcomed 150 international summer students in full-time postsecondary programs, which infused an extra $5 million to the local economy.
Canadore College trains people through applied learning, leadership and innovation. It provides access to over 75 full-time quality programs and has outstanding faculty and success services to students from nearly 400 Canadian communities and 15 international countries. The College and its students add nearly $244 million to Nipissing Parry Sound Service Area economy. Approximately 1,000 students graduate from Canadore each year, and they join 44,000 alumni working across the globe. Canadore receives less than 50 per cent of its traditional funding from the provincial Ministry of Training, Colleges and Universities and relies on its own innovation and entrepreneurial endeavours and generous donors for the balance.
For more information, please contact: Jessica Charette at 705.475.2538 or jessica.charette@canadorecollege.ca; Carrie Richmond at 705.474.7600, ext. 5216 or carrie.richmond@canadorecollege.ca
#Canadore Students' Council #Collaboration #College Drive #Credit Transfer Pathways #Events #Experiential Learning #General #Access and Inclusion #International #Language and Prep #New #Profile #Programs #Recruitment #Student Life #Student Success Services
---
---