All Stories
Canadore College marks a National Day of Action
Oct 5, 2022 | Cindy Males, Public Relations and Communications Specialist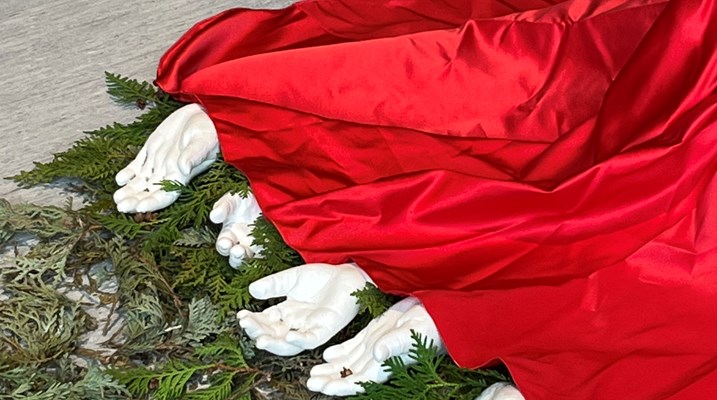 A single red dress stands in The Village at Canadore College as a silent but powerful recognition of the scores of Missing and Murdered Indigenous Women and Girls and Two-Spirit People harmed by violence. October 4 is the National Day of Action, and Canadore College acknowledged the tragic reality that, while Indigenous women account for less than 5 per cent of the Canadian population, they make up 24 per cent of female homicide victims.
"We have to change the equation," said Canadore President and CEO George Burton at the ceremony honouring the Red Dress Installation. "I implore you to do your part in ending violence against each other."
"I think of the mothers, the aunties, the children that we have lost," said Elder Lorraine Liberty, who also spoke of the stories and memories that have been lost with the women.
"I'm always thinking of the next generation. We are still looking for some of our sisters. We are still looking for some of our children. They will be found," she said.
The red dress has become a national symbol of the crisis after a Metis artist Jaime Black's REDress Project in which she hung empty red dresses. The Red Dress Installation at Canadore, by Indigenous Artist Thaila Sarazin, also includes representations of residential schools such as the addition of white hands at the back of the dress.
"The hands at the back of the dress represent the children lost to the schools," said Gerald McComb, First Peoples' Centre Cultural Advisor.
The installation includes something positive too.
"The baby being held represents new life going forward," said McComb.
The Red Dress Installation will remain in The Village until Friday.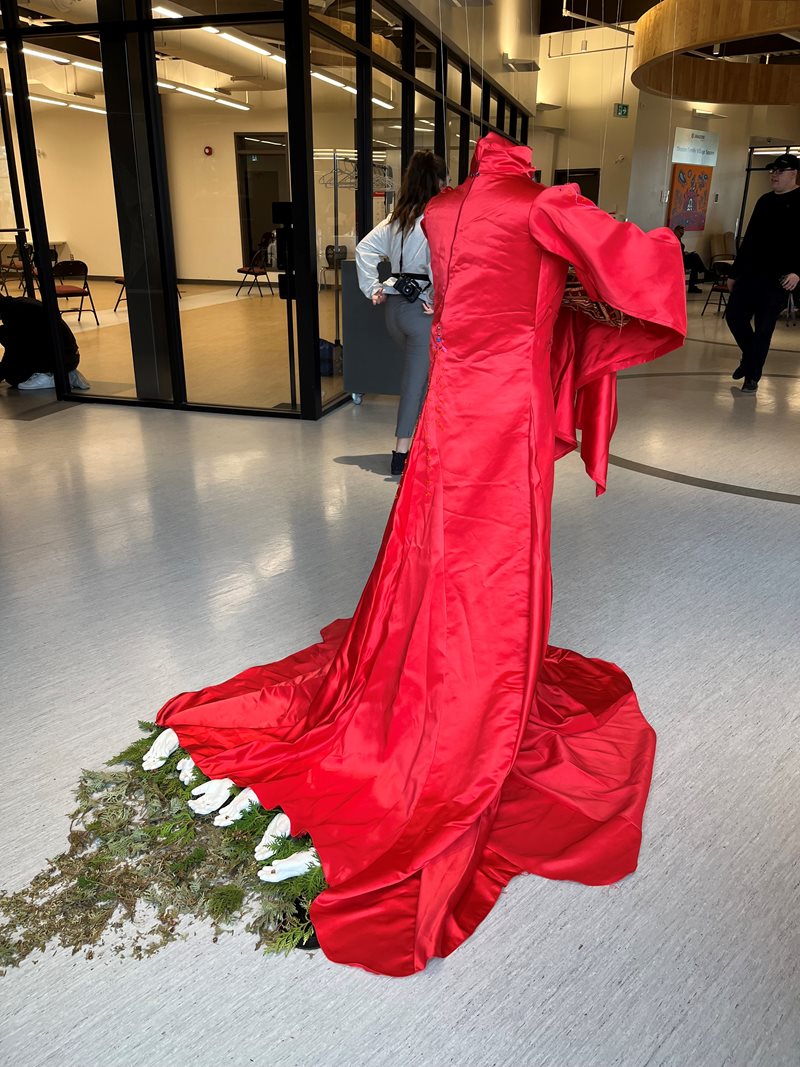 #Aboriginal #College Drive #Events #First Peoples' Centre #Indigenous Studies #The Village
---
---