All Stories
Canadore College Marks Golden Anniversary in 2017
Feb 1, 2017 | Jessica Charette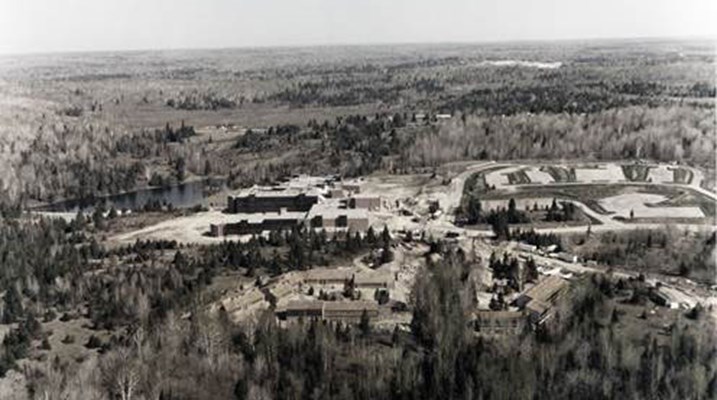 (NORTH BAY, ONT.) – Canadore College will celebrate its contributions to the Ontario college system's 50th anniversary in 2017.
"College education has had a tangible impact in our community and beyond," said George Burton, president and CEO of Canadore College. "We have a tremendous amount to celebrate with the people of Canadore, our students, alumni, employees, as well community and industry supporters, and we also have a significant opportunity to come together to build on our successes for the future."
The provincial campaign, called The Start of Something Amazing, will reflect on the college system's remarkable legacy as we look ahead to the next 50 years with a dedicated website.
In addition to the online presence, the campaign will include videos, a province-wide bus tour, guest speaker engagements, broad-based community service and special events, an innovation fund contest and much more.
The William G. Davis Innovation Fund contest encourages students and alumni to pitch creative projects and initiatives in a competition for cash prizes. Entrants can be a graduate or current full-time student from one of Ontario's 24 colleges with an idea that could improve Ontario and beyond. Applications can be made in the categories of entrepreneurialism, health and welfare, arts and culture, or community benefit.
The fund has been named after former premier William G. Davis, who served as Ontario's education minister from 1962 to 1971 and brought in the legislation that established the college system. The fund has been named in his honour as a tribute to the bold and creative thinking that revolutionized postsecondary education in Ontario.
The contest's first-place winner will receive $15,000 to help fund the project and the second-place entry will receive $5,000. The detailed timeline for submissions and voting, full contest rules and regulations are available online at amazing50.ca/innovationfund. Successful entries must be achievable, sustainable, measurable, original and linked to the individual's college experience.
Students and alumni will be able to start posting proposals in March. A shortlist of the top applications will be publicized in August and the winners will be announced in November.
"Our students and alumni consistently demonstrate original thinking and entrepreneurial spirit," said Burton. "I can't wait to see the exciting and creative proposals that will be pitched in this contest."
Ontario's colleges were training about 20,000 full-time students in the late 1960s. Today, enrolment is at an all-time high with 500,000 full-time and part-time students.
Today's colleges offer about 900 programs that prepare students for a vast range of fields, including aviation, business, advertising, health care, biotechnology, media arts, skilled trades and more. The Organisation for Economic Co-operation and Development (OECD) has said access to college education has made Canada a world leader in post-secondary attainment rates.
"Canadore College is an extraordinarily visionary and competent academic institution, committed to the task of human and skills development of its students plus the economic well-being of our region and its entrepreneurs," said Rob Deline, executive director of Innovation Initiatives Ontario North (IION).
Key value findings for Canadore College include:
Canadore College and its students added $289.2 million to the District of Nipissing and Parry Sound region economies
Canadore College students generated $10.9 million in new income in the economy
Alumni from Canadore College have contributed $239.3 million to the regional economy in higher wages and increased efficiencies and productivity
Canadore College saves the public $888.9 million by expanding the economic base and reducing social welfare costs
Overall, Canadore College's operational activities account for 6% of the region's Gross Regional Product
53 per cent of Canadore College students stay in the Nipissing District and Parry Sound region upon graduation
For more information and for ongoing updates, visit the 50th anniversary website: http://www.amazing50.ca/
Canadore trains people through applied learning, leadership and innovation. It provides access to over 65 full-time quality programs and has outstanding faculty and student services. The College and its students add nearly $290 million to the regions of Nipissing and Parry Sound. Approximately 1,000 students graduate from Canadore each year, and they join 43,000 alumni working across the globe.
For more information, please contact: Jessica Charette at 705.475.2538 or jessica.charette@canadorecollege.ca; Carrie Richmond at 705.474.7600, ext. 5216 or carrie.richmond@canadorecollege.ca
#Alumni #Corporate Communications #Employer Services #General
---
---