All Stories
Canadore College Offers New Program to Build Confidence in Business
Aug 18, 2016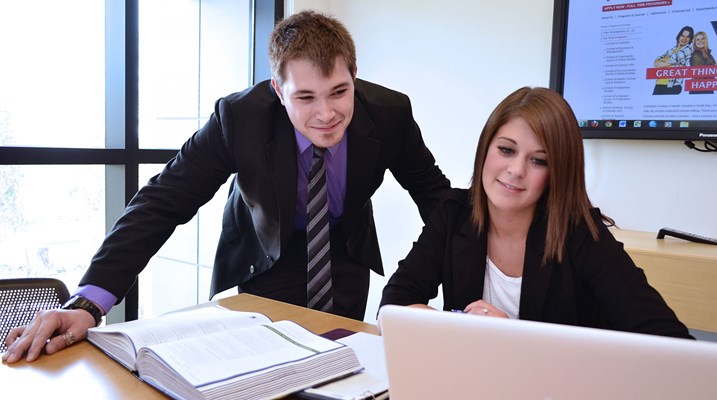 (NORTH BAY, ONT.) – Canadore College recently received funding approval from the Ministry of Advanced Education and Skills Development (MAESD) to deliver a new Business Fundamentals programs.
The one year Ontario graduate diploma is designed to help students gain the confidence, knowledge and skills needed to succeed in diverse business sectors.
"A career in business can literally take you anywhere across the globe," said Jeannette Miron, registrar at Canadore College. "Our program was conceived in a way that allows students to develop a solid foundation to enter into the workforce directly, or ladder into more focused postsecondary business programs."
Students will take courses in math, communications, marketing, accounting and economics over the course of two semesters. Learners can transfer directly into the second year of any business-related program at Canadore College. Likewise, students can articulate into a business program delivered through the Northern Colleges Collaboration, a partnership between northern Ontario's six publicly-funded colleges, where students are instructed through a combination of classroom delivery on location, online and/or through a virtual classroom.
Business Fundamentals was officially approved by the Ontario Ministry of Advanced Education and Skills Development (formerly known as the Ministry of Training, Colleges and Universities) earlier this month. The first cohort is expected to be delivered at Canadore College in North Bay, Ont. in September 2016.
Canadore trains people through applied learning, leadership and innovation. It provides access to over 65 full-time quality programs and has outstanding faculty and student services. The College and its students add nearly $290 million to the regions of Nipissing and Parry Sound. Approximately 1,000 students graduate from Canadore each year, and they join 43,000 alumni working across the globe.
---
---