All Stories
Canadore College Opens Ontario's Most Modern Post Production Facility
Feb 8, 2018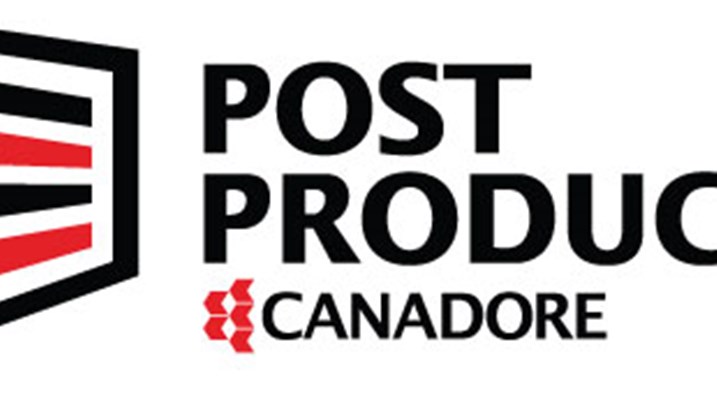 (NORTH BAY, ONT.) – Canadore College celebrated the grand opening of its much-anticipated post production facility earlier today.
Over the past 12 months, the college built a 5,588 sq. ft. post production centre to provide industry-leading solutions for film and television projects to be shot, edited, mixed and finalized entirely in northern Ontario. The facility brings together coordinated services, resources as well as professional and emerging talent to support a production's whole life cycle.
Post Production at Canadore (PPC) boasts a Dolby Atmos mix stage with 70,000 watts of power and 41 speakers, colour correction room, dialogue replacement (ADR), and specialized computer and software equipment that is not being used in any other teaching facility in Canada. The centre offers industry the ability to perform dailies, audio mixing, audio and picture post editing, digital imaging, closed captioning and more.
Unlike any other post production facility in Ontario, PPC was designed to serve Canadore's educational infrastructure and offer flexible services to industry at optimal rates.
According to provincial statistics, for every $1 million of film and production spending, 21 full-time and associated jobs are generated. Regionally, North Bay and area saw 11 film and television productions in 2017, resulting in millions of dollars in local investment being made over 270 filming days and 218 locations.
The college's broadcast television, digital cinematography and post production programs all directly link to the PPC facility. Other programs within the School of Media, such as acting for screen and stage, and advertising and graphic design will also play a larger role in subsequent years. All told, 125 creative industry students graduate from postsecondary programs at Canadore each year.
Canadore's post production centre was built with investments by the Northern Ontario Heritage Fund Corporation (NOHFC), FedNor and the college.
Quotes
"The North Bay area is earning a reputation as a hot spot for the film and TV industry, bringing good jobs and injecting millions of dollars into our local economy. Canadore College is a key component of this growing success. It was a pleasure to work with college officials to secure federal funding for this project all those months ago and to now be here to witness the official opening of the new state-of-the-art post production centre." — Anthony Rota, Member of Parliament for Nipissing–Timiskaming
"This significant investment in Canadore College's new Post Production Facility through our government's NOHFC will go a long way in helping students gain valuable training and experience to help them pursue exciting opportunities in the North's booming film industry."— Michael Gravelle, Minister of Northern Development and Mines and Chair of the NOHFC
"Post Production at Canadore is a world-class creative facility, and one of only two of its kind can be found in all of North America," said. "This centre represents nearly five years of focus and passion and is a fine example of forward thinking on behalf of our government and industry partners. Thank you for believing in Canadore and for investing in the expansion of northern Ontario's creative economy." — George Burton, President and CEO of Canadore College
"Having a regional post production facility of this calibre is going to be tremendous for the advancement of business and the film industry over the next number of years. The entertainment industry has the capacity to touch almost every aspect of our community and the economic advantages are incredible, ranging from accommodations and transportation, to catering and equipment levels, and location rentals." — Peter Chirico, President and CEO of the North Bay and District Chamber of Commerce
Canadore College trains people through applied learning, leadership and innovation. It provides access to over 75 full-time quality programs and has outstanding faculty and success services to students from nearly 400 Canadian communities and 15 international countries. The College and its students add nearly $244 million to Nipissing Parry Sound Service Area economy. Approximately 1,000 students graduate from Canadore each year, and they join 44,000 alumni working across the globe. Canadore receives less than 50 per cent of its traditional funding from the provincial Ministry of Advanced Education and Skills Development and relies on its own innovation and entrepreneurial endeavours and generous donors for the balance.
#Alumni #College Drive #Events #Experiential Learning #Film #Media #New #Recruitment
---
---