All Stories
Canadore College pleased with Fall 2020 semester enrolment
Oct 21, 2020 | Cindy Males, Public Relations and Communications Specialist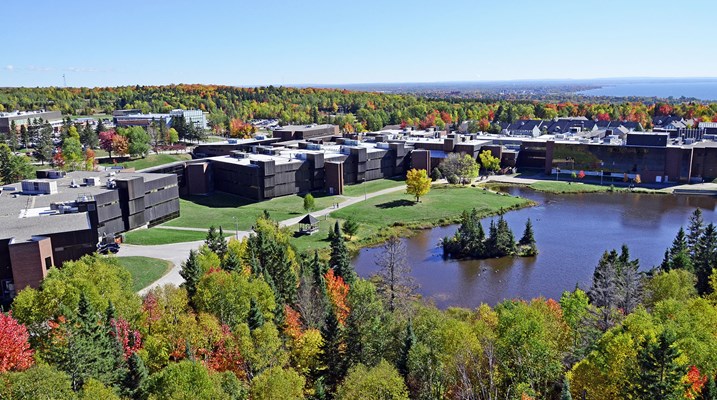 Despite the COVID-19 pandemic, Fall enrolment at Canadore College remains steady with total registrations at 2,196 students at the College's North Bay and West Parry Sound campuses, only 161 fewer students than projected before the pandemic hit.
"Our employees have put in a tremendous effort to make sure our business of teaching and learning continues," said Canadore President George Burton. "We will stay vigilant to a positive year despite the circumstances."
International student registration in North Bay is down by 30%, primarily as a result of the border restrictions put in place at the start of the pandemic that limited access to Canada. The federal government is beginning to relax some of those restrictions, and the College is looking for those numbers to go up.
"We are planning for the numbers to improve in North Bay for the winter term," said Burton. "We hope to make up the domestic shortfall in the winter term as well."
Burton says the strong partnerships Canadore has with Indigenous Institutes across Ontario, and its Toronto partner The Stanford International College of Business and Technology, are making up for the enrolment shortfall.
"The one thing that has not changed during the pandemic is the quality programs and services offered at Canadore. We are still a college of choice for students across Ontario and beyond," said Burton.
-30-
Canadore College trains people through applied learning, leadership and innovation. It provides access to over 80 full-time quality programs and has outstanding faculty and provides success services to students from nearly 400 Canadian communities and 15 international countries. The College and its students add nearly $244 million to Nipissing Parry Sound Service Area economy. Approximately 1,000 students graduate from Canadore each year, and they join 45,000 alumni working across the globe. Canadore receives less than 50 per cent of its traditional funding from the provincial Ministry of Training, Colleges and Universities and relies on its own innovation and entrepreneurial endeavors and generous donors for the balance.
For more information please contact Cindy Males at 705-475-2538 or at Cindy.Males@canadorecollege.ca
---
---